Golding Young is the perfect place for you; with quarterly toy sales, it's time for a clear out!
The toy market is one that has vastly grown over the years, with a number of toys both new and old on offer. Moreover, with the advances in technology, our toy sales now reach a global market. Whatever you have to sell we have the buyers for you.
Recent highlights include a group of Sasha Dolls selling for £2,400.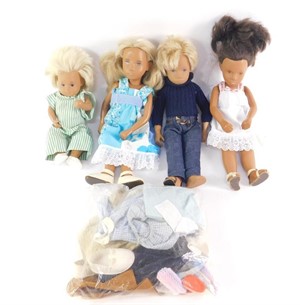 Sasha dolls are no stranger to the toy market or Golding Young. The brand is well known throughout the globe starting around 120 years ago by a Swiss designer but manufactured in Germany and the UK. The dolls were created for both joy and the collector's market alike.
Other highlights include Hornby, Tri-ang, die-cast cars and toys, lead soldiers and much much more. To see the full diversity of the sales visit our sales results page.
The upcoming Transport & Toy Sale is no exception; with toys already flooding in. From Tri-ang to Hornby and dolls to dolls houses there will undoubtedly be plenty on offer. The sale will take place at 10am on Thursday 6th December.
The catalogue closes for entries on Friday 23rd November, so there is still plenty of time to get your lots in, whether you are selling to help raise some funds to see you through Christmas, or to help raise funds for a local charity like Lot 3001.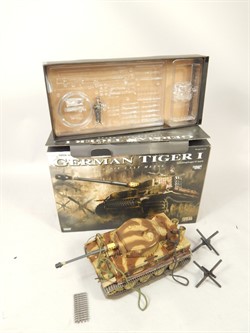 Lot 3001 is a Tigers of Valour Tank and when sold the proceeds will be donated to The Willoughby School Bourne.
The Willoughby School Bourne is a local group very close to our hearts at Golding Young, and there are a few lots that are being used to help them. They have been helping children and young adults, with mild to severe learning disabilities in the county for many years. They not only offer support to the children they care for but also for the families of those people who go to their school. But, caring for the community in this way is not a cheap or easy task, and as always, any funds raised to help them are always much appreciated.
If you have any unwanted toys or other items that you wish to enter, then please get in touch with us today.