Golding Young & Mawer in its current form was created by the merger of Golding Young & Co of Grantham with Thos. Mawer & Son of Lincoln in 2010, followed by the merger of Richardsons Auctions in 2013.
It was all started in Lincoln in 1864 by Thomas Mawer. He was followed by the next two generations of Fred & Ron Mawer. They graced premises in Guildhall Street and by the 1950's were selling from 63, Monks Road, situated opposite the cattle market. Ron Mawer retired in June 1978.

In 1979 the practice became the auction and fine art division of the Earl & Lawrence estate agency group. In July 1984 Thos. Mawer & Son came out of the partnership of E&L under the sole principal ownership of J Clinton Slingsby.
In 2000 TM&S moved from Monks Road to Dunston House, the fine Victorian property specifically converted to be The Lincoln Auction Rooms up until 2016. In mid 2016 we moved into our newly acquired premises Thos Mawer House, North Hykeham which was stripped to a shell and then bespoke fitted with salerooms, gallery and cafe.
Clinton Slingsby decided to retire in 2010 when he and Colin Young lead the successful merger of the two largest salerooms in Lincolnshire.
Running in parallel, James Eley & Son was formed in Boston in 1882. Eleys Auctions were acquired by Golding Young in December 2008.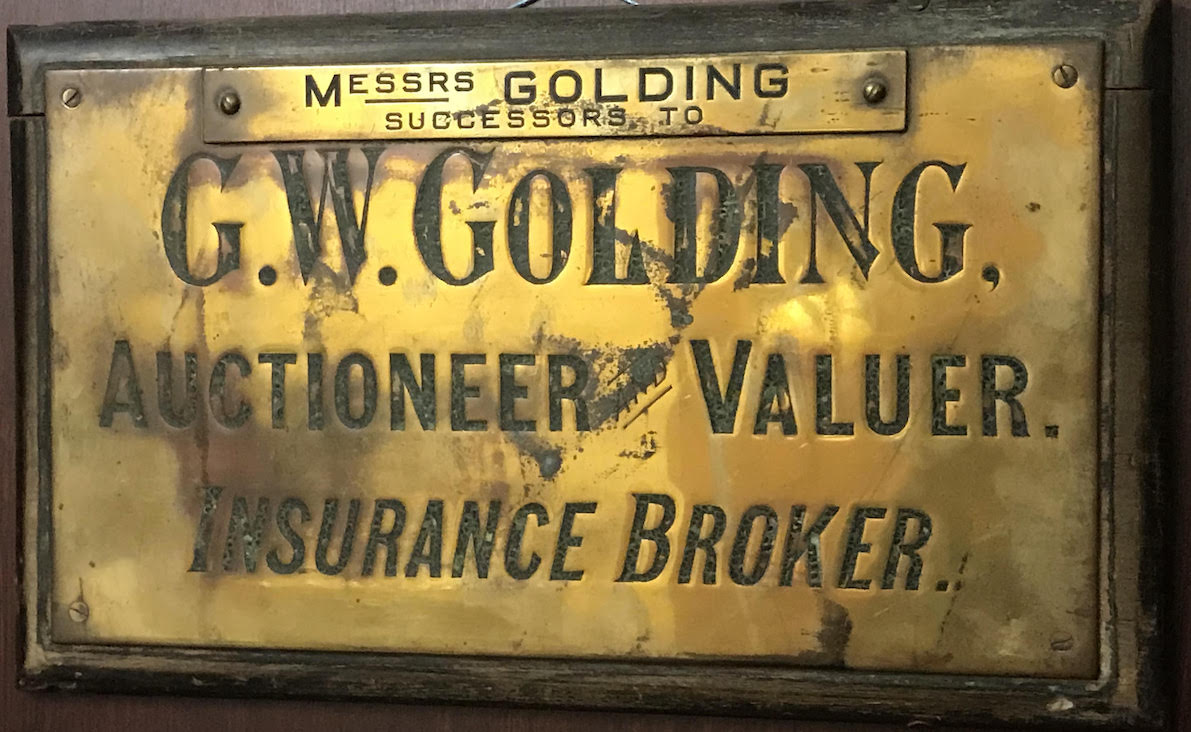 Golding Young started life purely as Messrs. Golding. It was formed in Grantham in 1900 by George W Golding, one time Mayor of Grantham and Louis F Millhouse.
Like TM&S and Eleys, the multi-discipline practice had the versatility of being Auctioneers, Valuers, Surveyors, Estate Agents, Insurance Brokers and Railway & Shipping Agents.
The partners were joined after the First World War by Albert Baxter and in 1931 by Bernard Millhouse, who became a partner in 1951. Alderman G W Golding passed away at 10.30am Saturday 7th Febraury 1931 at his desk in 38 Westgate, Grantham. Every Saturday Goldings held auctions on the street of Wide Westgate until 1964 as well as those at the Old Wharf Road Saleroom. By 1966 Bernard Millhouse was sole principal of the firm.
Bernard Millhouse was joined by C Robin Hall in 1969 who became a partner in 1971, followed by Ian J Shaw in 1973 becoming a partner in 1977.
The influence of Robin Hall saw the building of a New Saleroom in Old Wharf Road in 1974 and the Surveying & Estate Agency practice moved to 45 High Street in 1977.
In 1987 the business was sold to the Leeds Permanent Building Society and then re-acquired by the partners in 1991.
1989 saw the arrival of a new Saleroom Manager in Colin R Young.
In 1994 Colin Young became Sole Principal of the Auction Department based at The Grantham Auction Rooms in Old Wharf Road, the change creating Golding Young & Co.
In 1996 Colin Young won the National Auction Competition of The Incorporated Society of Valuers & Auctioneers.
In 2006 Goldings Chartered Surveyors merged with Escritt & Barrell moving to 24 St Peters Hill, Grantham.
In 2008 Golding Young & Co acquired Eleys Auctions.
In 2010 Golding Young & Co merged with Thos. Mawer & Son.
In 2012 Golding Young & Mawer open The Stamford Valuation & Consignment Office in The George Hotel Mews.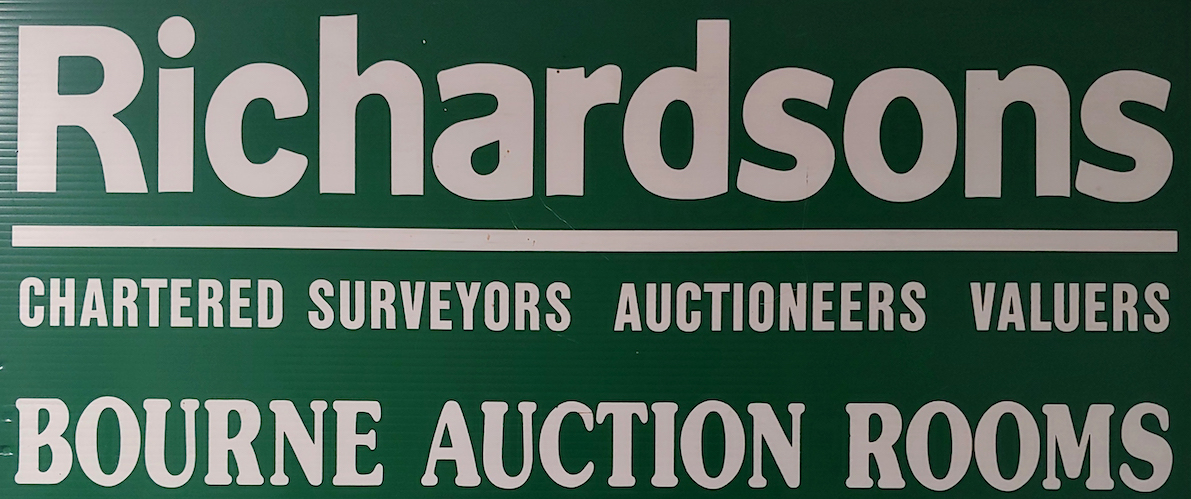 2013 saw the merger with The Bourne Auction Rooms of Richardsons, formerly Lyall & Co., with the retirement of Chris Richardson who remains a consultant auctioneer & valuer to the firm.
Formerly the home of BRM (British Racing Motors) the F1 World Championship Winning Motor Racing Team, the premises were converted as an auction saleroom, and opened by Lady Jane Willoughby d'Eresby, daughter of the late Lord Ancaster, of Grimsthorpe Castle in November 1984.
In 2017 Colin Young became President of The National Association of Valuers & Auctioneers.
In 2018 Miss Kirsty Young became an Associate Director.
Golding Young & Mawer; Golding Young & Co; Thos.Mawer & Son; Eleys Auctions; and Richardsons Auctions are registered trademarks and brand names of Golding Young Limited. Registered in England No. 7245322.