Rare Ruston's Memorabilia – To be auctioned in Lincoln
The firm Ruston's has for over 150 years been a major part of Lincoln life. From the days of Proctor and Burton (established in 1840), becoming Ruston Proctor and Company in 1857, the firm developed an international reputation as engineers of highest quality, renowned for making narrow and standard gauge diesel locomotives, steam shovels, cars, internal combustion engines and later gas turbines. The firm still thrives today as part of the Siemens parent company banner.
 Golding Young and Mawer are offering a very rare set of Ruston and Hornsby (merged 1918) minute books dating from the late 19thC through to the post First World War period. They are a fascinating historical record of the firm and its importance, in particular, to the First World War effort.  Also consigned from a separate source are a collection of interesting Ruston's related items, which include an enamel sign warning  that members of staff will be dismissed should they misuse the air raid shelters, pressure gauges, plaques, and two fifty year long service medals, etc.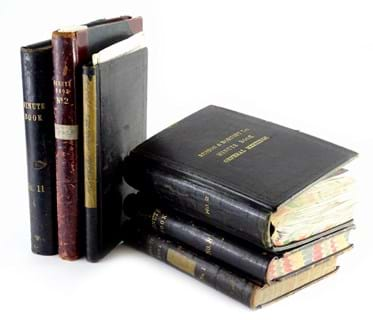 The sale of over 1000 lots on the 18th December also includes collections of gold and other watches, by well known makers such as Rolex, Omega, Frodsham, and International Watch Company . A fine selection of jewellery includes a diamond, ruby, sapphire and opal butterfly brooch and a large number of gem set rings.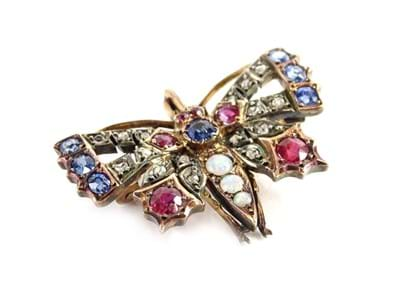 Porcelain figures and ornaments by Royal Crown Derby, Lladro, Royal Doulton and other well known British manufacturers are also included in this month's sale; as well as collector's items such as stamps, coins to include five American gold 20 dollar coins, cameras and taxidermy.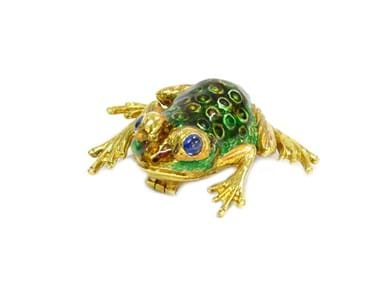 To view the full catalogue click here
In the New Year the first sale at the Lincoln saleroom on the 22nd January includes militaria, with collections of tribal art and swords. The sale also contains a large consignment of Lincoln and Lincolnshire related stoneware bottles and similar pieces, the remainder of a large collection of coins. Entries close for the sale on Friday 10th January.