We are hosting five sales this month, which include a mix of our usual Collective Sales and a Fine Art Sale.
The dates for your diary are:
Wednesday 7th November 2018 – Grantham Collective Sale
Wednesday 14th November 2018 – Bourne Collective Sale
Wednesday 21st November 2018 – Lincoln Collective Sale
Thursday 22nd November 2018 – Lincoln Fine Art Sale
Wednesday 28th November 2018 – Grantham Collective Sale
Grantham 7th November

The sale on the 7th at Grantham includes over 600 lots of antiques and effects; highlights include hunting prints and jewellery. The eclectic mix of lots vary from 17thC swords to Victorian jewellery; all consigned from local vendors and deceased estates. There really is something there for everyone.
Bourne 14th November
Next comes the Bourne Collective Sale on the 14th November. With a strong taster already online, there is much more to come. Highlights include a Reid & Sons late 19thC marine chronometer, which is a very good model with box, in good condition overall, and the delights do not finish there! For the modern fashionistas out there, a Hermes blue Roy Porosus crocodile Birkin bag could be just what you need.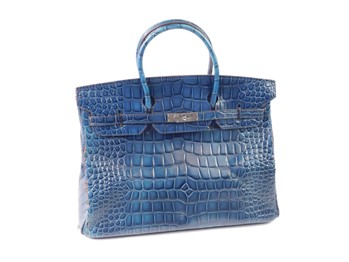 For details and the full catalogue visit the online catalogue from Friday 9th November.
Lincoln 21st November
Upon instructions from the executors of Patrick Wright (Dec'd) 12 Drury Lane, Lincoln a sale of antique furniture and effects will open the Lincoln Collective Sale on the 21st November, such as Lot 1 an Edwardian Mahogany Breakfront Bookcase. This will be followed by the remainder of the items cleared from the property. The sale will then continue with an eclectic mix of lots, such as a variety of jewellery, silver, furniture and effects.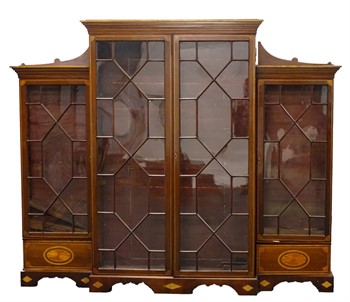 To view the full catalogue visit the online catalogue from Friday 16th November.
Lincoln 22nd November
Further items from this estate will be included in our Fine Art Sale on the 22nd November. With over 300 lots there is something for everyone. A strong Lincolnshire artist section includes works from Colin Carr, Alfred Ernest White and Len Roope. Other highlights include L.S. Lowry framed prints, as well as a good variety of 19th and 20thC watercolour and oils.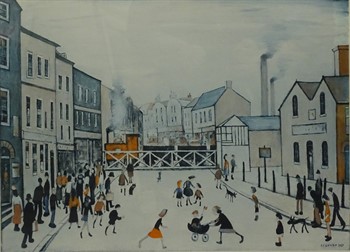 Printed catalogues will be available upon request from Friday 9th November. A full catalogue will be available online from this date also.
Grantham 28th November
The final sale of the month sees us returning to Grantham on the 28th November.
Early entry highlights include a set of South African Boer war and WWI medal group, in a fitted case, as well as jewellery and watches perfect for Christmas presents! A ladies Breitling wristwatch estimated at £3,000-£5,000, with diamond embellished dial will prove popular under the hammer.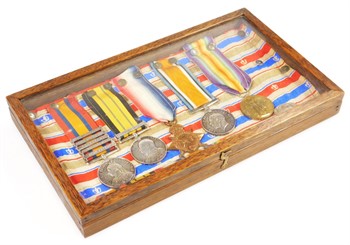 To view the full catalogue visit the online catalogue from Friday 23rd November.
With such a vast array of sales on offer, there is always a suitable sale for your goods. Whether you need help and advice, or just want to have a chat, pop in and see us today. We are open Monday to Friday 9am-1pm and 2pm- 5pm. Our experienced team of valuers are always on hand to assist visitors to our salerooms.
We hope to see you soon.