A great day was had by all at the Lincolnshire Aviation Heritage open day on Saturday 22nd September where visitors could enjoy Lancaster taxy runs, Mosquito MX-11 startups, live music, a charity auction, valuation day and factual talks.
The centre opened for the day in order to raise funds towards the 'Just Jane' project. The project has been set up to try and get the Lancaster owned by the centre back up in flight, which is certainly no easy task! The maintenance of such an aircraft alone has very high costs, and every extra penny raised will help towards the cause.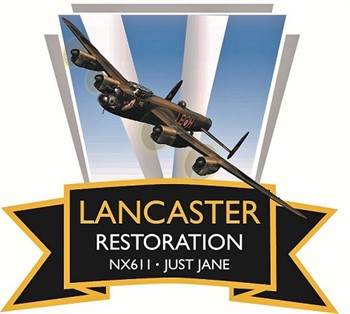 The day saw a large variety of people from all backgrounds coming along to have a glimpse at the Lancaster and enjoy the variety of activities on offer. The weather also helped with a good strong sun all day, to help people enjoy the spectacle that was Just Jane.
We were asked along to help with the day; to offer free valuations and to conduct the charity auction. The day started out extremely busy with many people rushing to view the lots on offer and registering to bid for the afternoon's sale. Colin, Kirsty and Alastair were also kept busy with individuals bringing an array of items for valuation. From watches and jewellery to aviation memorabilia. After the buzz of the busy morning, it was then time for Colin to take to the rostrum for the charity auction.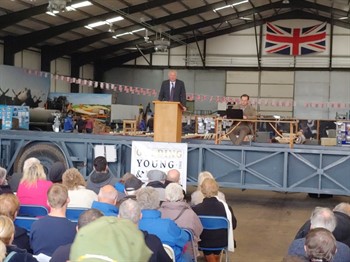 The charity auction itself consisted of 26 lots, which in total raised £7,600 for the cause. Highlights included Lot 1, a Lancaster taxy run which achieved £1300 and Lot 3, a Seth Allen copper Lancaster model fetching £2000.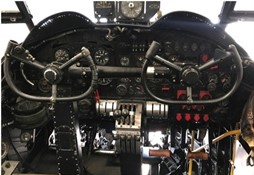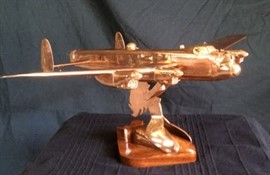 Colin stated 'It has been a perfect day, with a good mix of people. The prices achieved have certainly been of a high standard, and the support for the event was incredible. With an interest in aviation myself, it was certainly an exciting day seeing the Lancaster and everything else the aviation heritage centre has on offer. It is certainly worth a visit for anyone looking for a fun day out!'.
If anyone wishes to make any further donations to such a great cause, please follow the link below: https://www.lincsaviation.co.uk/news/lancaster-nx611-return-to-flight/