A pencil sketch by the celebrated equine artist Sir Alfred James Munnings (1878-1959) titled 'Soapy Sponge' sold for a respectable £1300 at the Lincoln Fine Art sale.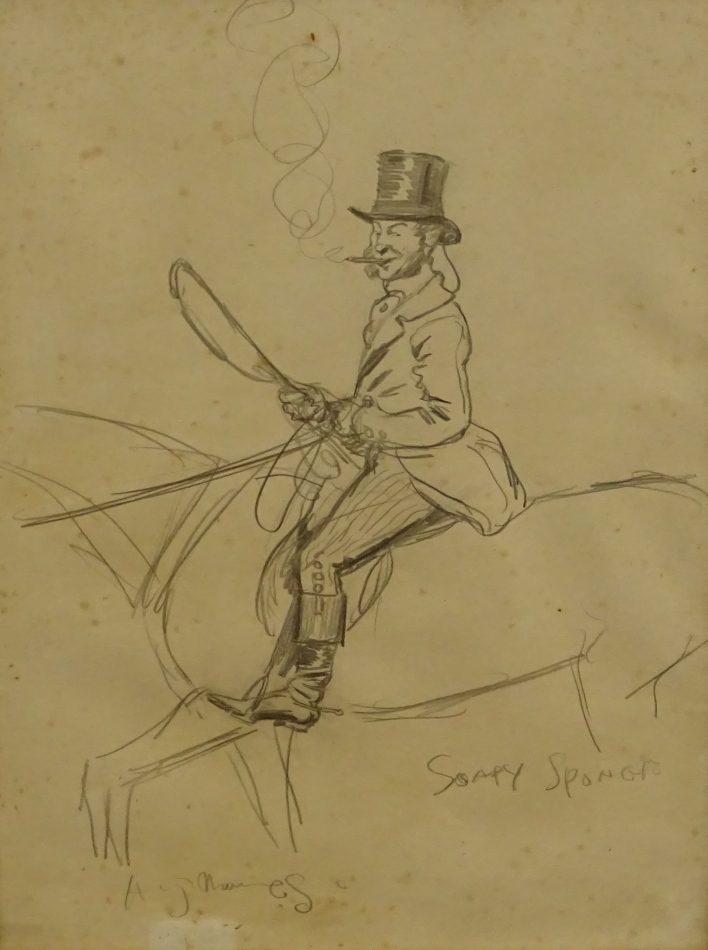 Alfred James Munnings was born in Mendham, Suffolk on 8th October 1878 to a farming family. At the age of fourteen he was apprenticed to a Norwich printer and began designing advertising posters for Colman's mustard and A.J. Caley & Son chocolate while attending the Norwich School of Art.
Becoming a professional painter following his apprenticeship Munnings' childhood spent living on a working mill directly influenced his paintings where rural scenes, particularly of horses and pastoral landscapes dominate. Munnings impressionist style of painting and atmospheric use of subject matter led to the frequent exhibition of his paintings at the Royal Academy and him receiving various commissions both during and after the war. Most notably Munnings, who was not able to fight following an accident which left him blind in one eye in 1898, was commissioned by the Canadian War Memorials Fund to paint the men of the Canadian Cavalry Brigade and the Canadian Forestry Corps. His work not only showed war torn landscapes, but the men who worked behind the lines and the important work of the Cavalry during the war.
Following the war Munnings made his fortune as a society painter, depicting horses hunting and racing rather than at war or working in rural settings, and was elected president of the Royal Academy of Arts in 1944.
Further pastoral works similarly sold well in the sale such as a farmyard scene depicting horses, ducks and chickens by John Frederick Herring (1815-1907) realised £1,700, At Pasture near Canterbury by Thomas Sidney Cooper sold for £5,800, and a work by Norfolk artist John Emms (1843-1912) attained £1,900. Works by Peter Brannan (1926-1994), known for his depictions of the Lincolnshire landscape, in particular its beaches , also featured in the sale.; an oil on board titled verso Lincolnshire Coast  painted in 1975 attracted interest selling  for £1,100, and a still life sold for £260.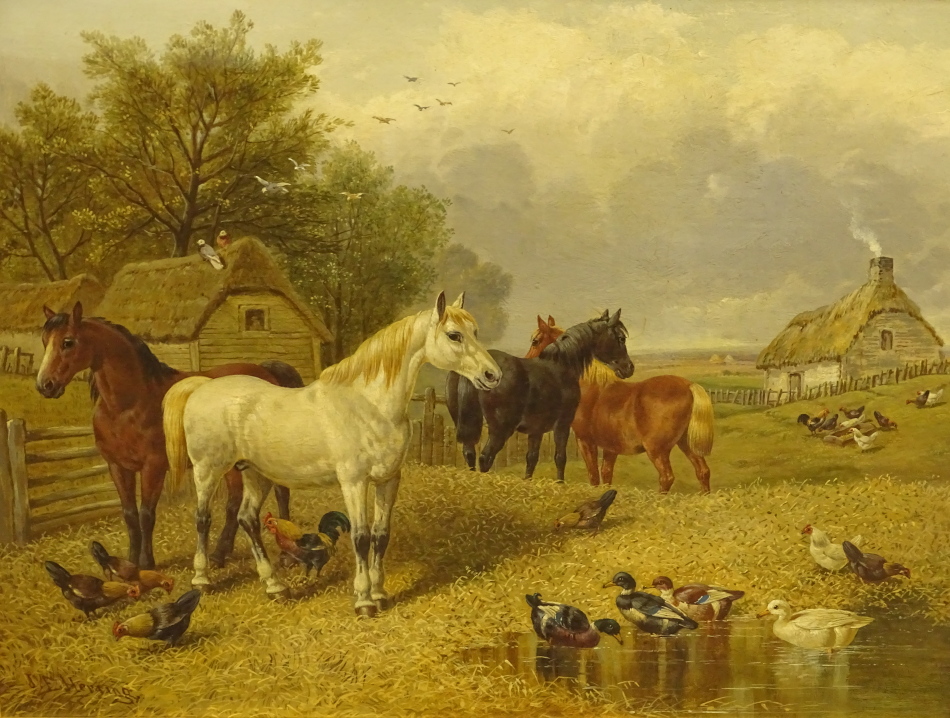 An artist signed limited edition print by Bob Dylan, most well known as an American singer-songwriter, titled Sunday Afternoon sold well above the £500-£800 estimate at £1,800. Similarly two works by the celebrated Lancastrian artist Laurence Stephen Lowry (1887-1976), Britain at Play and The Pond, exceeded expectation selling above auction estimate at £4,000.
For more results why not visit our sale results for this sale.