The eclectic nature with a very local feel makes this week's Lincoln sales unmissable.
A significant consignment from the estate of local solicitor Patrick Wright from 12 Drury Lane shows not only his great sense of style but also his great pride and interest in the county where he both lived and worked. There are over fifteen county maps from such names as Speede and Morden, and a rare pair of Victorian silver cased pocket watches by R. Willson of Lincoln, where the numerals around the edge have been substituted with the name of the original owner, a John Ketebrough.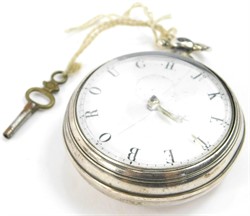 There is also an Edwardian firescreen inset with twelve blue painted tiles, showing scenes and landmarks around Lincoln.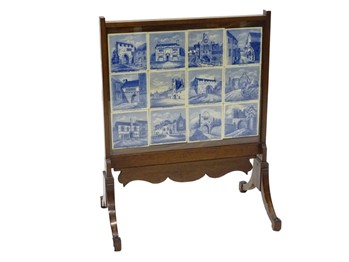 Perhaps one of the most unusual items in the sale is a 19thC gilt console table; the top was later decorated by a Kenneth Riches of Lincoln in 1956 and was formally in the Bishops Palace in Lincoln. It was purchased in the 1970s by Mr Wright from Spencer of Retford's of the residual contents of the palace.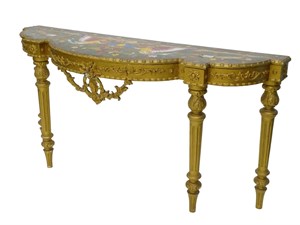 Elsewhere in the sale is an exciting collection of oak and country furniture, related objects and garden statuary consigned from a property near Retford. The owners had undoubtedly a learned eye for not only period pieces such as the 17thC oak and inlaid spice cabinet illustrated, but also for the decorative with a number of one-off artisans made cabinets, chests of drawers, as well as less desirable pieces repurposed into something useful and stylish.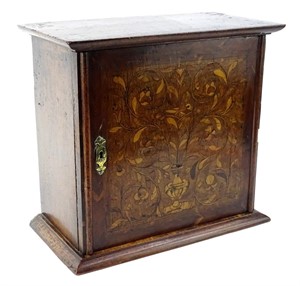 There are also thirty lots of stamps, ranging from Victorian to the present day, ceramics to include Moorcroft, Clarice Cliff, Royal Doulton, Derby and other great British makers.
Collections of rugs and carpets, antique and more modern furniture, architectural and interior fittings such as bronze tie backs, chandeliers, two very good fireplaces, and a number of stone and other sinks can be found in this month's sale. Not forgetting a three-meter-long taxidermy swordfish, perfect for the man who has everything for Christmas!

The 2nd day of selling is our quarterly fine art sale starting at 6pm, with further pieces consigned from the Patrick Wright estate: such as a number of Lincoln pictures by the likes of A.E.Wight (1873-1953) Albert Henry Findley (1880-1975, and Herbert John Finn (1860-1942). There are also other very significant local collections with works by Peter Brannan (1926-1994) Robin Wheeldon (b.1943), Len Roope (1917-2005), George Alfred Boden (1888-1956), Herbert Rollett (1872-1932), Colin Carr (1929-2002), Tony Bartl (1912-1998) and Gill Nadin.
Elsewhere in the sale there are fine works by: John Emms (1843-1912), Ben Maile (1922-2017) and Michael Lyne (1912-1918), as well as signed and other prints after L.S.Lowry (1887-1976), Edwards Bawden (1903-1989), John Piper (1903-1992), Beryl Cook (1926-2008) and Pablo Picasso (1881-1973).
Viewing for both sales will be open from 8.30am on Wednesday 21st November and from 2pm on Thursday 22nd November for the Fine Art Sale.