With less than two weeks to go until Christmas day, the Lincoln Collective Sale has a formidable array of lots, fit to grace the Christmas list of young and old. The sale of nearly 1500 lots offered on Wednesday 12th December will satisfy buyers with the deepest and shallowest of pockets!
For the jewellery buyers, there is a range of diamond and precious metal rings, pendants and bracelets including a 2-carat brilliant cut diamond ring, enhanced by six further baguette cut stones, making a total of just under 3 carats of diamonds; set in platinum; it is expected to make in excess of £3000. A bauble to bring a sparkle to a loved one's life and more!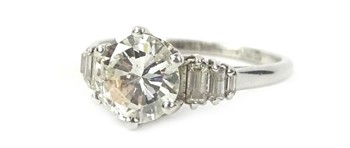 The jewellery section of over 150 lots also includes a single stone diamond ring of 0.95 carats, as well as gold charm bracelets, crosses and earrings. For the investment buyer, there are several mint gold proof full and half sovereigns, as well as silver and other collectors' coins. Potential watch buyers will also find examples by Rolex, Breitling, the International Watch Company and Omega within the auction.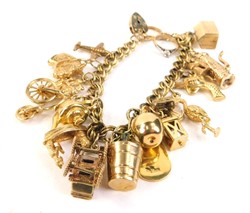 The remainder of the sale certainly does not lack quality with collections of Border Fine Arts agricultural and ornithological figures, Royal Worcester figurines and vases, both consigned from local collectors in Lincolnshire. There are also collections of silver boxes, costume and textiles included.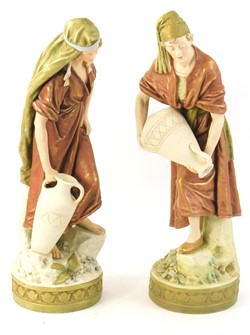 Finally, for those wanting the perfect dining experience on Christmas and subsequent days, there are several dining and kitchen tables, sets of chairs, dressers and sideboards on offer within the 250 plus strong furniture section.
The illustrated catalogue for the Lincoln Collective Sale is online, with viewing on Tuesday 11th December from 10am to 4pm and on the morning of the sale between 8.30am and 10am. The sale commences at 10am, and we have a new car park just a stone throw from the building.