In recent years Anglo Indian furniture has become very fashionable for a variety of reasons. The exotic twist on often quite a plain piece of English design is very popular with both buyers in this country and abroad. Such a piece is coming up in our next auction at The Lincoln Auction Rooms on the 15th of October. Entered from a deceased estate in Nottingham this inverted breakfront cabinet is based on a Regency cabinet from 30-40 years earlier, but with pieced and carved wood grills to the doors, rather than the usual brass. We are expecting this to make in excess of £600 at auction.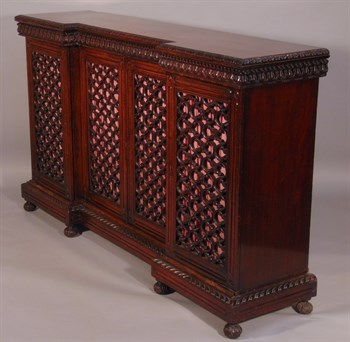 The sale also includes in excess of 150 lots of silver, medals, coins and medallions. The highlight is an extremely large Victorian silver trophy cup and cover weighing 107 troy ounces. Consigned from a local deceased estate the cup is known as the Dickinson Trophy and it is expected to make over £800 in the auction.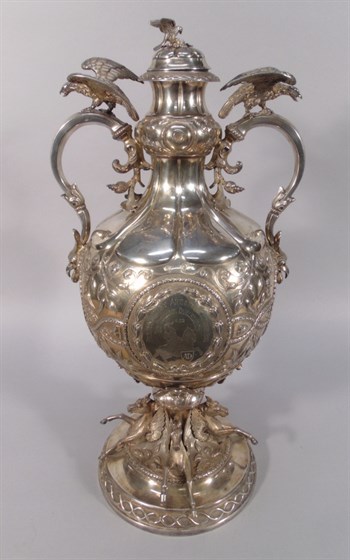 In all, the sale has in excess of 1700 lots with 100 plus lots of jewellery, 70 lots of Beswick animals and notable collections of cameras, pictures, ceramics, glass, records, furniture and militaria.
The public will be able to view the items between 10am and 4pm on 14th October 2014. The sale starts at The Lincoln Auction Rooms on 15th October at 10am. The sale catalogue will be online at www.goldingyoung.com .
Golding Young strongly advise the public to view the online catalogue to check the items they wish to view before travelling, or call the team who will be happy to answer any questions on 01522 524984.