They will both be at The Lincoln Auction Rooms on Wednesday 16th December.
The Royal Worcester factory is one of the oldest manufacturers of porcelain still in existence.
A physician and an apothecary – Dr Wall and William Davis – established the company in 1751 and they have been synonymous with manufacturing well designed pieces of the very best quality ever since.
Golding Young have in their sale at The Lincoln Auction Rooms on the 16th of December over 20 pieces consigned by three local vendors. With prices ranging from £50 to upwards of £400 there is something for all sizes of budget.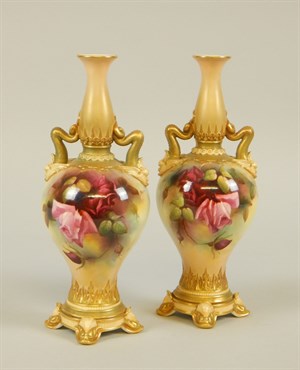 Lot 4 A pair of Royal Worcester porcelain two handled vases
The sale also includes the usual eclectic mix of silver, including an Art Nouveau style tea set (estimate £250-350), jewellery to include a one carat diamond ring (estimate £1000-1500), collectables to include a signed Beatles album, fountain pens and pen knives, furniture to include a very fashionable Staples Ladderrax system (estimate £300-400), ceramics and pictures. This is the perfect opportunity for some last minute Christmas shopping.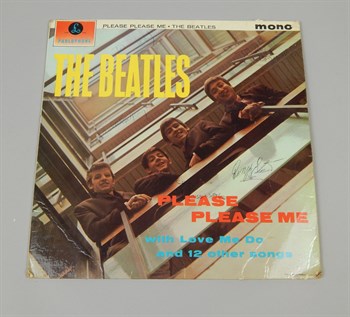 The Lincoln Auction Rooms are also very pleased to again welcome the Bargain Hunt television show to their premises on Portland Street.
Managing Director Colin Young said, 'The teams have chosen a great variety of items but the big question is, did they pay the right price?!'
The Collective Sale at The Lincoln Auction Rooms is on Wednesday 16th December at 10am. Viewing is on Tuesday 15th December from 10am to 4pm and from 8.30am on saleday.