One of the most interesting lots in the forthcoming Collective sale at The Lincoln Auction Rooms, is an early 19th Century library globe.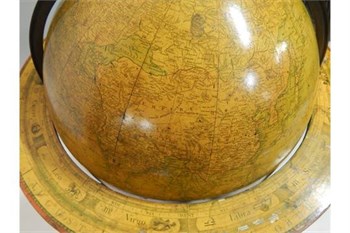 The globe has been made by popular makers Bardin. William Bardin began making globes in the 18th century and was later joined by his son Thomas Marriott. Thomas Marriott's daughter Elizabeth took over the family business until the early 19th century when they ceased production.
This particular globe has been endorsed by Joseph Banks, a well known explorer and native of Lincolnshire.
Watch the video to find out more about the globe and auctioneer John Leatt's expectations on sale day!