One of the more interesting lots in the September sale at The Lincoln Auction Rooms was Lot 15, an Edward Culpeper brass microscope in original condition.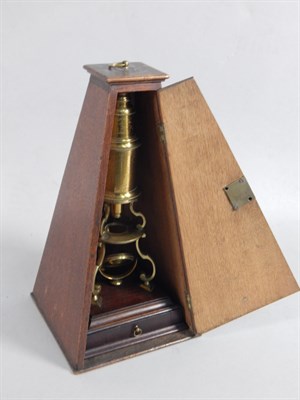 It was designed by Edward Culpeper in the early part of the 19th century. This particular version is in brass with a mahogany base.
Watch the video to hear auctioneer John Leatt share his thoughts.