Grantham auctioneer & valuer, Craig Bewick, previews items which go under the hammer during the 150th Anniversary sale at The Grantham Auction Rooms on Wednesday 3rd September.
Lots include an early 20th century enamel desk clock by Cartier, a beautiful George III mahogany double fold over tea and games table and a painting by John Frederick Herring Senior (1795-1865) which is expected to reach £7000-£10,000 in the saleroom.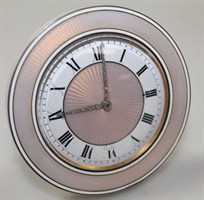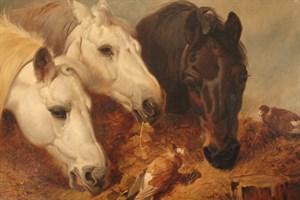 Craig Bewick had this to say about the furniture within the sale: "This is the highest quality collection of furniture I've ever had the privilege to sell."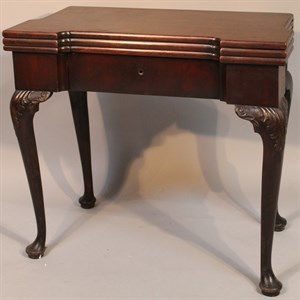 The public will be able to view the items in the 150th Anniversary sale between 10am and 4pm on 30th August to 1st September. The sale starts at The Bourne Auction Rooms on 2nd September, moves to Grantham on 3rd September and ends at Lincoln on 4th September. The sale catalogue is now online at www.goldingyoung.com
Golding Young strongly advise the public to view the online catalogue to check the location of items they wish to view before travelling, or call the team at any of their salerooms who will be happy to answer any questions on: Bourne 01778 422686, Grantham 01476 565118, Lincoln 01522 524984.