TV antiques expert Colin Young, is set make a special appearance in Boston on December 11.
Colin, a familiar face to antiques enthusiasts through his appearances on Bargain Hunt, as well as other popular shows such as Flog It!, and Dickinson's Real Deal, will be on hand to value your items at the Princess Royal Sports Arena.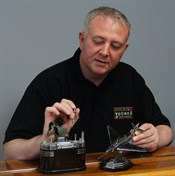 An antiques expert and a hugely experienced auctioneer, Colin has a wealth of antiques knowledge in most subjects; from Automobilia to Zoetropes and most things in between.
"I am very excited about coming to Boston to share my love of antiques with the public," says Colin. "The beauty of these events is that you never know what to expect - at my first Boston valuation day in 1995 a lady brought in a rare and undiscovered American landscape painting which sold for £10,000. It has been a pleasure to come back ever since"
Colin will be attending the Boston Valuation Day at The Princess Royal Sports Arena from 10am until 1pm. Visitors are welcome to bring as many items as they wish to be valued and if they choose to do so, they can experience the excitement of selling by auction.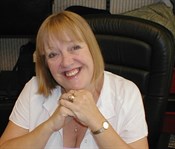 Auctioneer, Jan Squires, who has been an expert on Flog It!, will also be on hand to assess any gold, jewellery and watches that are brought along.