The Grantham Auction Rooms has a fabulous collection of Royal Doulton Seriesware in the sale on the 4th June. The collection itself has come from a doctor and his wife in Boston who collected it throughout the 1980s and 1990s.
The collection is as comprehensive as we have seen. It is to be sold without reserve and includes some of the rarest items produced at the factory including Morris ware jugs, an extremely rare Lincoln scenes dish and a large selection of wares from The Gleaners series. Other notables include items from Coaching series, various Australia patterns and as comprehensive a collection of Seriesware that has appeared for some time. Some items are in groups and some are individually lotted so there really is something for everyone, whether you are looking for that rare piece or are a first time collector.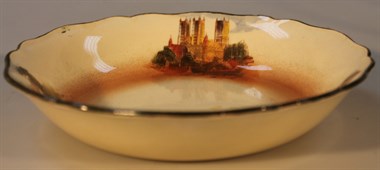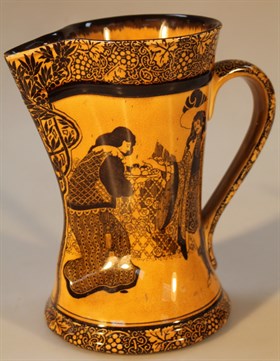 There is also a collection of ephemera relating to the Grantham area in this sale. A number of original plans and blueprints relating to various Grantham structures make up several lots - the most interesting of which must surely be the original plans and blueprints for the St. John's Church Hall modifications; there are a number of Church plans and modification documents referencing the alterations. In reality these are museum pieces being sold at public auction and represent an amazing opportunity to own a piece of local history.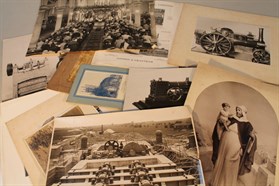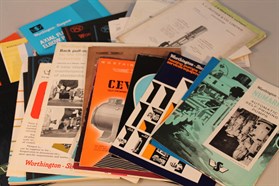 Further items of Lincolnshire ephemera appear in other lots and include a large amount of advertising ephemera and associated leaflets for the A C Potter works - all brought in again without reserve and to sell for the best price possible. The lots include various early and mid 20th century advertising pamphlets for water pumps, a quantity of handbooks and photographic adverts - again this is a rare opportunity to purchase a piece of local history in first class condition. It is important to remember the heritage of such companies; Lincolnshire was a cornerstone for engineering and heavy industry throughout the last century and these items represent a small part of that.
The sale will be held on Wednesday 4th and Thursday 5th June at 10am each day with viewing on Tuesday 3rd June 10am - 4pm and on the sale days from 8:30am - 10am.