The Bromhead Baronetcy has existed since 1806, when it was created for Lieutenant General Gonville Bromhead of Thurlby Hall in Lincolnshire. Golding Young & Mawer are pleased to be offering items from such an illustrious family in their Collective Sale at the Lincoln Auction Rooms on 16th and 17th of November. Consigned directly from the hall the sale includes pieces from the house, attics and outbuildings owned by the family for generations.
Auctioneer Colin Young said, 'So many buyers will be thrilled at the opportunity to bid for items removed from a notable local property, no doubt much of it will be bought by local buyers wanting a piece of local history.'
The monthly collective antique sale also includes further items from the estate of Lady Rozelle Raynes of Butterfields, Thoresby Park, Nottinghamshire. Items such as a Gillows of Lancaster mahogany dressing table, almost certainly commissioned by the second Earl Manvers, Charles Pierrepont, are included. It has a guide price of £1000-1500 and will no doubt create a great deal of interest from specialist collectors.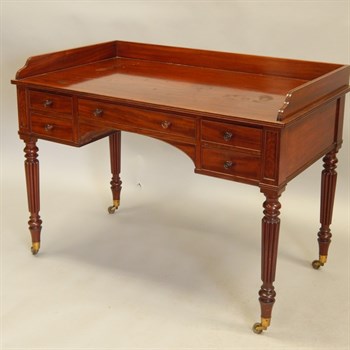 Also consigned is a small early 19th Century Dutch floral marquetry commode and a number of hand painted pieces of 19th Century French porcelain.
With Christmas coming the sale offers a fantastic opportunity to not only buy pieces of great beauty or rarity, but also pieces that in the coming years that might increase in value. One such example is a rare 1960's Rolex Submariner wristwatch, consigned by a vendor who owned it shortly after its manufacture.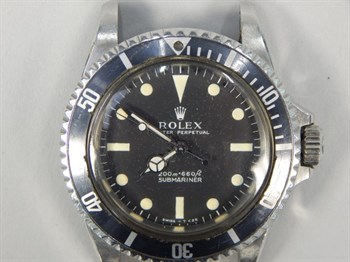 The market for gentlemen's watches has been a buoyant one in recent years with high end pieces increasing dramatically in value. The auction also includes a rare Omega Speedmaster, also from the 1960's, and offered from a North Lincolnshire deceased estate. Overall there is a watch section of over fifty lots of wrist and pocket watches, primarily from three collections.
Other highlights include a large pair of early 19th Century Meissen Marcolini period figures consigned from a collector near Louth.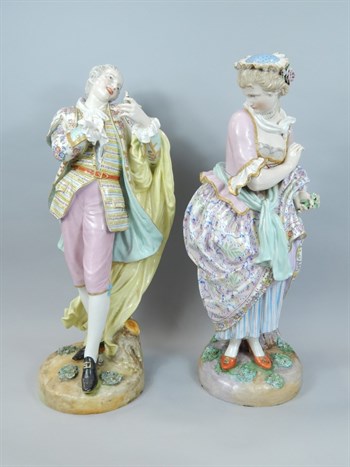 There are six longcase clocks and other items of horology in the sale, as well as the usual mix of antique furniture, carpets, silver, jewellery, ceramics, glass, pictures, books and collectables.
The auction has nearly 2,000 lots consigned from a number of other local estates, also including the late Richard and Mary Lucas of Lincoln.
The Collective Sale is to be held on Wednesday 16th November at The Lincoln Auction Rooms at Thos Mawer House, North Hykeham and the General Sale will be held on Thursday 17th November at Dunston House on Portland Street in Lincoln.
There is an additional day to view at both sites on Monday, 14th November from 10am until 4pm, as well as the usual Tuesday, also from 10am until 4pm. The sale starts at 10am, with viewing on the morning of the sale from 8.30am.