The Shireby Collection
The foundation of The Shireby Collection is built around one hundred pieces of selected 17thC and 18thC vernacular oak  & walnut furniture and furnishings including panelled beds, mortuary chairs, fielded panel chests, dressers, Wainscot chairs, joint stools, sword chests, coffers, tables, spice boxes, table cabinets, candle stands, mirrors, carvings and so much more.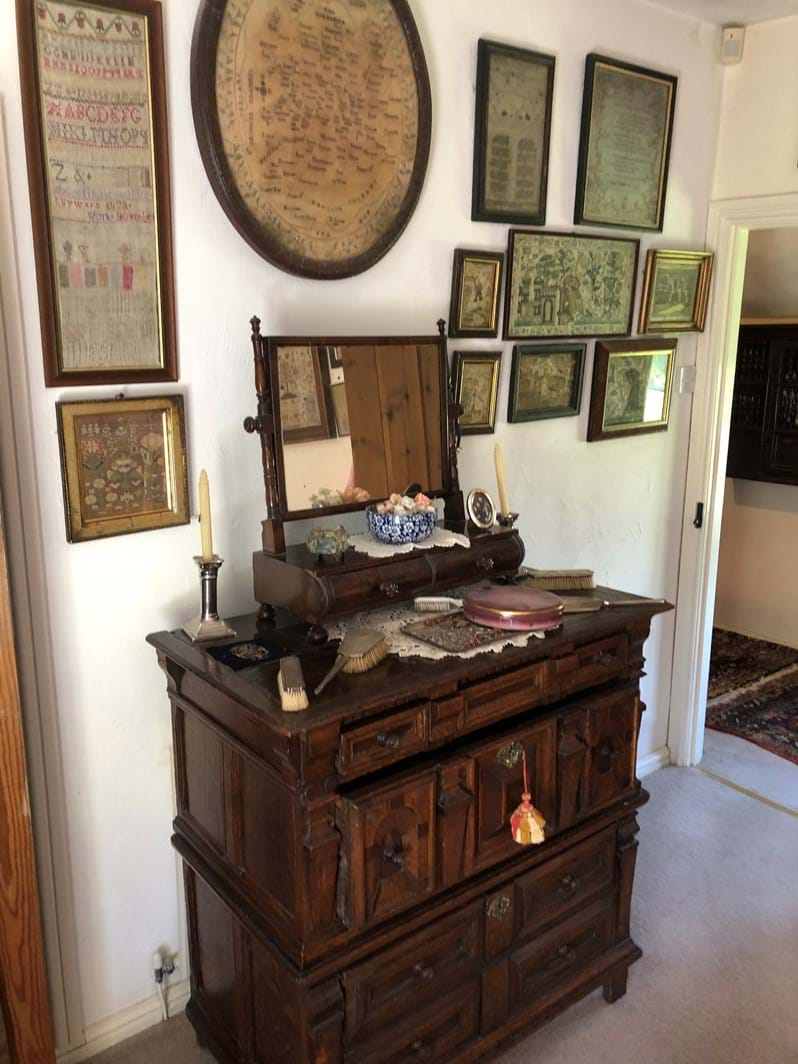 The Lincolnshire home of Kenneth & Marjorie Shireby in Osbournby, Near Sleaford, was furnished over a fifty year period and yields over 550 lots in the Golding Young auction at The Grantham Auction Rooms on Wednesday 4th & Thursday 5th September. A number of lots were originally bought from Goldings as well as other local salerooms.
To emphasise  the period antique look within their home the collection is embellished with metalwares ranging from 17thC rush-light holders, pestles & mortar, to Victorian copperware including a fine collection jelly moulds, plus a further collection of pewter plates.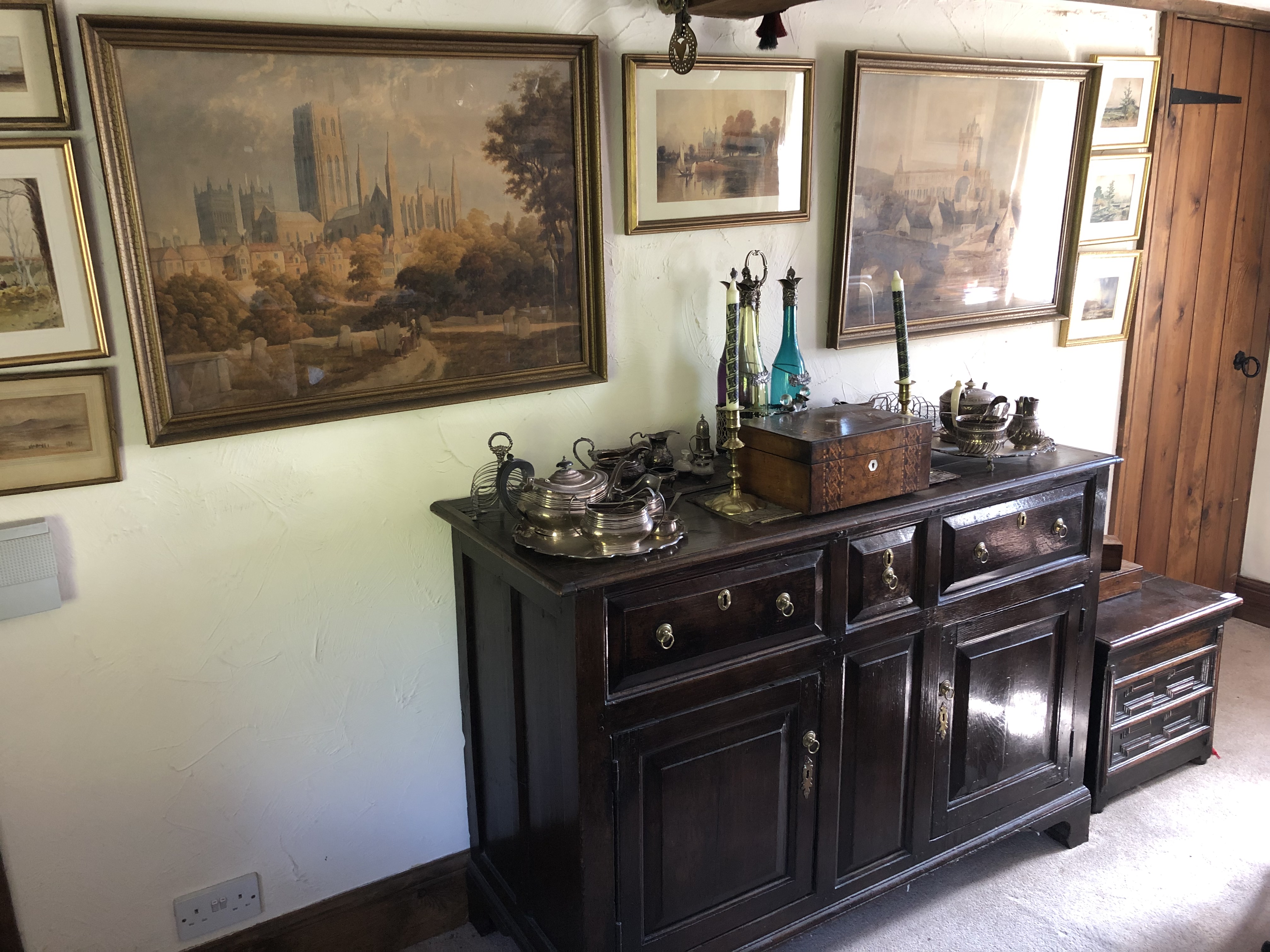 With a selection of traditional English silver to underline this area of collecting they went further by amassing over 100 further lots of flatware, cutlery, tea services, cruets and a Monteith.
There is also a notable collection of Georgian ale and wine glasses together with Victorian tumblers, Georgian wheel and hobnail cut decanters, boxes and dishes.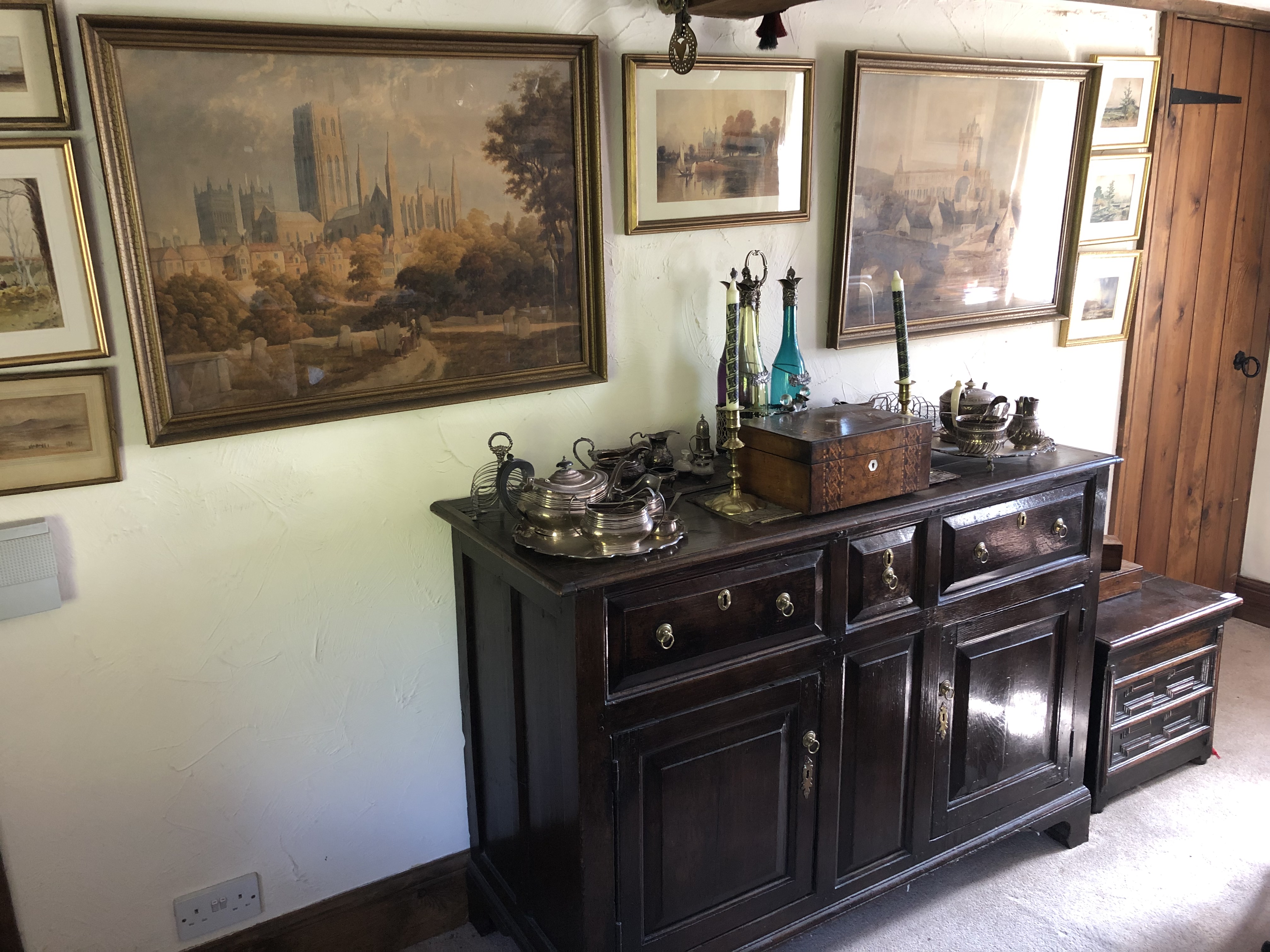 The ceramics include blue and white wares of the 18thC and 19thC including Worcester and Spode and 19thC pottery including Sunderland and other purple lustre wares, Pratt ware and other jugs, copper and silver lustre wares. 
Time is kept by Victorian mantel clocks, a drop dial wall clock and an 18thC oak longcase clock. 
To complete the aesthetics within their home, barely a wall was without works of art.  There are over 30 Georgian silhouettes including portraits and groups, also 30+ Georgian needlework pictures and samplers.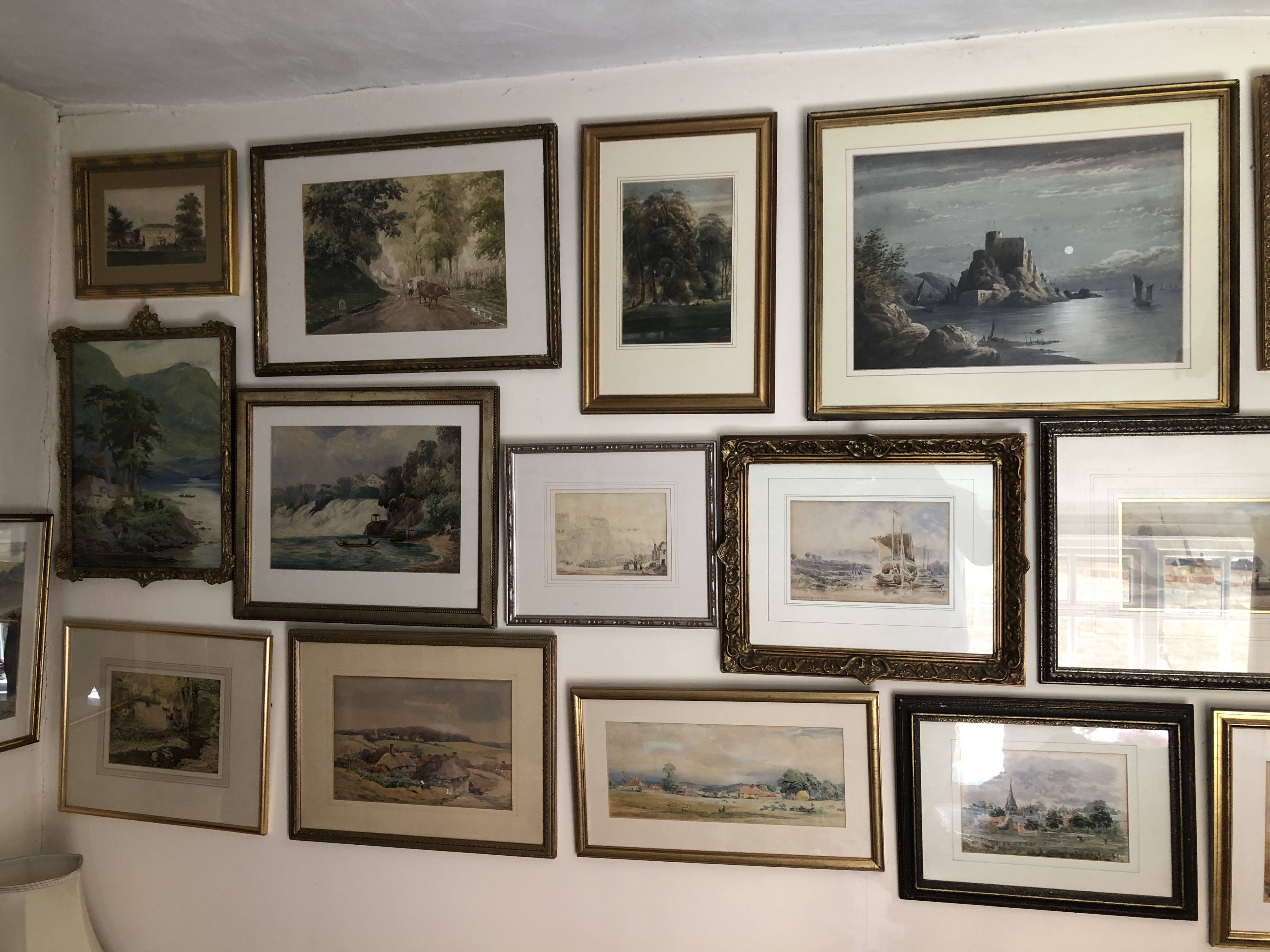 And finally, there are over 80 oil paintings and watercolours, principally of the early 19thC including artists such as Yeend King, Paul Marny, Carmichael, Anne Dobson, Hamilton Chapman, William Shayer, Daniel Sherrin, F. Beattie, to name but a few.
Auctioneer Colin Young said, 'We are delighted to receive kind instructions from the Executors & the Shireby family to sell this wonderful collection of fine antiques. When going though the property there were even old invoices for lots that originated from the Goldings Gavel. The 2019 September Grantham sale coincides with my 30th anniversary of joining Goldings and I am looking forward to seeing both new clients and fresh objects at the sale... and of course there will be quite a few of those that frequented the saleroom back in '89!'
NB. The catalogue is due online late on Thursday 29th August.