From the 1830's America tried to trade with Japan. Diplomacy failed and so did the arrival of a US 72-cannon warship in 1846 entering Tokyo Bay. Renewed attempts both diplomatic and otherwise continued until the Kanagawa Treaty of 1854.
The trade agreement caused Japan internal conflict and upheaval for over a decade. In 1867 Japan exhibited its finest wares at The World Fair of 1867 in Paris but this was principally the pottery from the Satsuma. The west was immediately enchanted by 'the orient' and the love affair with Satsuma began.
The political landscape continued to change and in 1868 the Tokugawa shogunate were overthrown and the Emperor moved from the Kyoto palace to the seat of power in Tokyo. The new era became known as the Meiji Restoration, or period of 'enlightened rule'.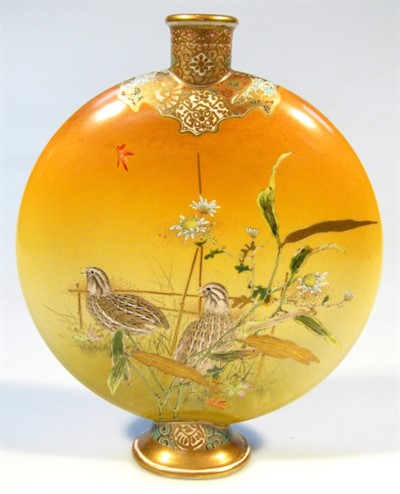 Satsuma ware is a complex material to make. The white clay was broken from the hillside and placed in vats of water for a laborious and intense purification process. This was then modelled either on a wheel or in moulds and left to dry for a few days. It is then fired at circa 800 degrees for up to 16 hours followed by an applied glaze for another 12 hours. The cooling process creates that remarkable fine crazing to the body.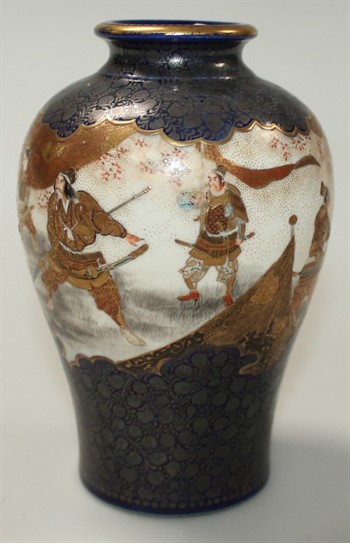 The final process is to apply the artistic decoration and symbolism to the distinctive shapes and forms we now readily associate with generic Satsuma. There became a proliferation of makers throughout the Meiji period and the names of Kinkozan, Fuzan, & Meizan rose to the very top of the art form.
Whilst the finest pieces command high prices the examples like those illustrated can be bought for just a few hundred pounds.
The next Asian Art Sale will be held at The Grantham Auction Rooms on June 7, 2017 from 6pm. Entries are invited for consignment.
This is an article written by Colin Young MRICS - senior auctioneer at Golding Young & Mawer and BBC Bargain Hunt antiques expert for the May 2018 issue of Lincolnshire Pride Magazine