A red leatherette box with gilt foliate scrolls…..it could be anything, it doesn't shout about what may be inside but you know that it will be something of immaculate quality, style and presence.
Why? – Because the box means only one thing;
Cartier.
In the mid 19th Century Louis-Francois Cartier founded what can now only be described as one of the most instantly recognisable brands, not only in jewellery, but in the world.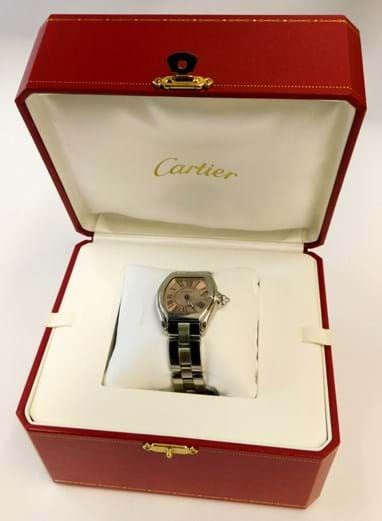 A personal love of mine has always been their watches and with the Tank model based upon the design of the models of mechanised warfare seen in the First World War, there is clearly some tenuous link back to the Fosters tanks made in Lincoln around that time!
Their watches have always been an item of complete class, with perfectly proportioned dials and hands, with powerful, but never ostentatious decoration, and with the backing of some of the best watchmakers of the day, they made watches that not only looked the part – but performed as well. Their relationship with Jaeger LeCoultre created some of the most stung Art Deco timepieces known to man.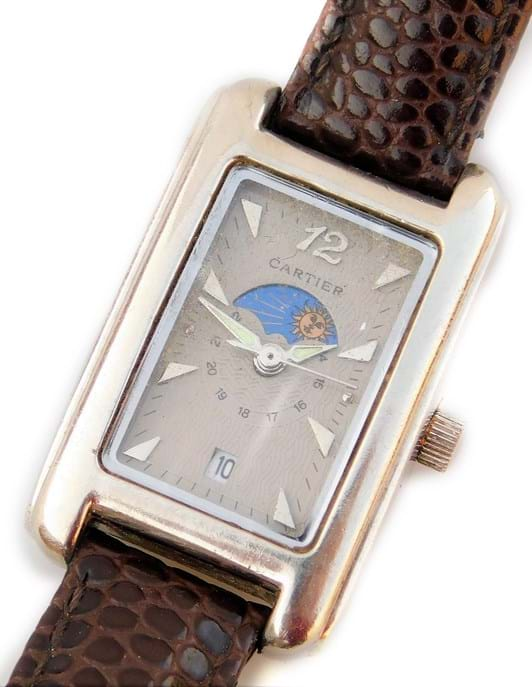 Cartier has also of course been at the forefront of Jewellery design for decades, with so many models being desired by ladies (and gentleman) for generations.  
We are lucky enough to see a good selection of Cartier items through each saleroom and not only do we see the jewellery and watches, but also a good selection of their accoutrements including lighters, handbags and many other pieces, all with that fantastic Gallic charm that can only be from the house of Cartier.