The sheer mention of the travelling circus conjures up fond memories for not just children but adults of all ages. For decades performers from all over the world and exotic animals would entertain the Lincolnshire public. Golding Young & Mawer have a collection of posters in their January Collective Sale on 18th January at The Lincoln Auction Rooms that encapsulates what a huge event it was when the circus came to town. Iconic names such as Robert's, Billy Smart and Fossett's Circus are represented in the collection of over 30 posters.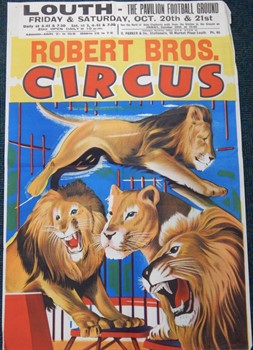 Consigned from a collector in Louth, who has been collecting for the past 50 to 60 years from shows in Lincoln, Louth and Grimsby, there will undoubtedly be interest from collectors worldwide.
The auction will also contain a collection of Lincoln City programmes entered by an Imps fan now living in Spalding. Ranging from the 1940's when Lincoln won the Division Three North Championship to the 1990's, the collection is a fantastic archive and based on current form it shows what a rollercoaster it is to support your local team. There are also a good number of Hull City and Nottingham Forest programmes as well as international games (some with tickets) and testimonials.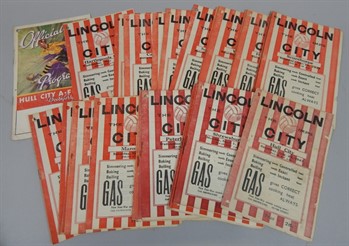 Again consigned locally is a collection of muzzle loading shotguns, accessories and military items to include bayonets and over 200 cap badges. The overall section of militaria also includes a number of sword and other edged weapons.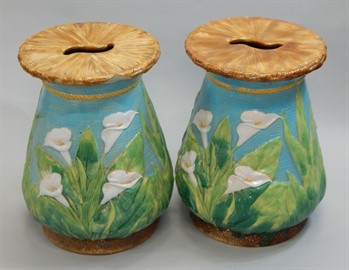 This first Lincoln sale of the year also has its usual eclectic mix of well over 1,000 lots to include a pair of George Jones majolica garden seats, which have been consigned with the provenance of Butterfields, Thoresby Park, Nottinghamshire along with nearly 100 other lots from the estate.