Fiona Bruce and the team will be at RAF Coningsby on Thursday 28th May to review your heirlooms, treasures and bargain buys.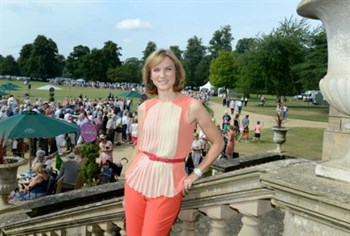 The cameras will be rolling from 9.30am to 4.30pm, so take along anything that has a great story or simply the item that you have always quizzed over. Remember to take Photo ID to enter as this is a working RAF Station.
BBC Antiques Expert Colin Young said, 'Don't miss the opportunity for a great day out to discover the history of your items and the potential value for sale, insurance or family sentiment. Check the attics and cellars for potential hidden treasures'
If you miss the event, do not despair, Golding Young antiques experts are on hand every Friday morning at our Lincolnshire Auction Rooms in Bourne, Grantham & Lincoln. Also, Monday mornings at the Stamford Valuation Office to answer all of your questions about those cherished pieces.
If we don't see you on-screen, we would love to see you at a valuation morning. Check the calendar for dates and places.