For many people pewter is associated with religious ceremonies in churches, museums and country house collections. However from the late 15th century to the end of the 17th century it was the country's preferred substance above any other material for making plates, dishes and drinking vessels. It was only with the introduction of tea to this country and the Industrial Revolution that high society demanded objects made from a diverse mix of materials such as porcelain, silver and pottery.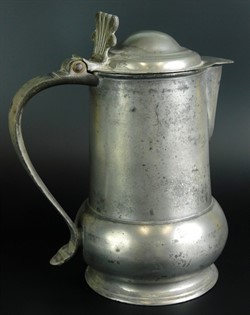 Golding Young and Mawer in Lincoln have in their sale on the 20th of September at The Lincoln Auction Rooms a collection that demonstrates the transition from perhaps the primitive or basic forms of the 14th century to the highly fashionable pieces from the reign of Charles I. Consigned by a local collector from North Lincolnshire, the items are expected to make from as little as £20 to in excess of £2,000. Something for all budgets!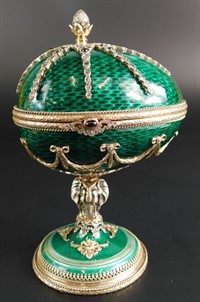 Two names associated with high luxury are also represented in the sale. A Fabergé silver, enamel and diamond encrusted egg has been consigned from a local collection and an 18 carat gold and enamel French Art Deco cigarette box by Van Cleef and Arpels will also feature. Both guided in at between £5,000 and £8,000, we are expecting a huge amount of interest worldwide.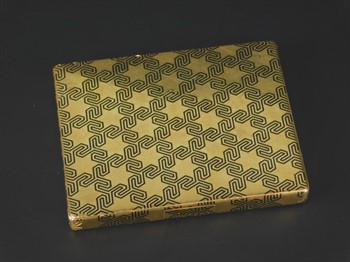 The auction of over 1800 lots will be sold over two days. The first day will include the usual mix of antiques and collectables to include silver, jewellery and coins, including a large amount of gold sovereigns and other gold coins. There will also be a number of musical boxes in the sale too featuring a Swiss table mounted example unusually with a further six brass cylinders, a collection of vintage scotch whisky in original packaging, as well as an eclectic mix of militaria, ceramics, glass and bygones. One the second day there will be not only the general sale with its mixture of items from deceased estates and clearances but also items from a local pottery studio (viewing by appointment with the auctioneers) and over 200 lots of antique furniture ranging from a set of 12 country Chippendale dining chairs to quality pieces of light oak, conservatory furniture and the contents of a local woodworking workshop.
The Lincoln Collective Sale at The Lincoln Auction Rooms is on Wednesday 20th September from 10am. Viewing is on Tuesday 19th September from 10am until 4pm, and from 8.30am on saleday.