The July collective sale at the Grantham Auction Rooms is set to be the biggest of the year so far!
Taking place on July 9/10, the sale is already jam packed with the usual mix of silver, pottery, furniture, and collectables, as well as some rather unusual items that we've not seen in the saleroom this year.
Lot 408 is an eclectic mix of postcards from the early 20th century, which was considered the golden era of postcard collecting. Before the age of portable cameras, postcards were popular with all walks of life as a way of remembering places they'd visited.



This single-owner private collection is attracting a great deal of interest in the saleroom. They include a selection of Belvoir hunt cards showing hunting in the community, Quorn and other Leicestershire huntsmen, Sir Harold Nutting, George Barker and members of the Royal Family including the Prince of Wales - or Edward VIII as he later became known before his infamous abdication - and Prince Henry.



Andrew Doubleday, saleroom manager had this to say about the collection: "These cards provide a brief glimpse into how the other half lived. They are 'off the cuff' without staging, and the setting is as informal as you could imagine; they show real life, as it was. There are over 100 images which are rare, early and good subject matters. I can see anyone in the local hunting community from Lincolnshire, Rutland or Leicestershire would enjoy owning this collection."
Elsewhere in the sale there is a large selection of furniture, a second consignment of modern porcelain, hunting prints and cricket memorabilia including signed photographs, prints, Wisden almanacs and signed editions.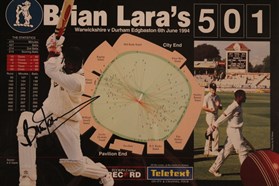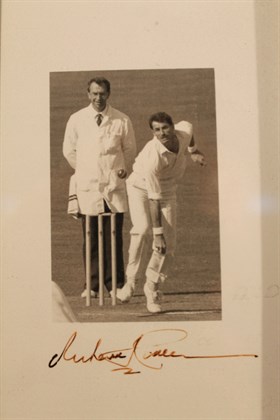 Visit us at The Grantham Auction Rooms, Old Wharf Road, on Wednesday July 9 and Thursday July 10, where the sale is due to take place from 10.00am.
If you would like to preview the collection beforehand, it will be available for viewing on Tuesday July 8, 10am - 4pm, and 8.30am - 10am on the morning of the sale.
If you would like further information, please contact our team at The Grantham Auction Rooms on 01476 565118 and we'll be happy to answer any questions you may have or view the full sale catalogue online.