Vintage is enjoying a huge revival as people seek unusual and quirky objects to add a sense of individualism, character and style to their homes. Out goes the sleek furniture and leather sofas and in come the pinks and duck egg blues, the mismatched crockery and iconic singer sewing machines.
Vintage is about creating your own unique space that is as individual as you are; whether that's wall-to-wall retro or a little vintage twist.
At the February Bourne sale we've got over 250 bygones from yesteryear where you can find the perfect vintage style for you.
Sure to be a big hit is lot 108, a penny farthing in need of some restoration which we could see gracing an English country garden or advertising a quaint village tea room. We've got beautiful hand operated singer sewing machines, phonographs and manual typewriters by Imperial and Remington. There's an extensive collection of vintage kitchenalia including knife sharpeners, butter churns, weighing scales, Ewbank floorsweepers and washing machines.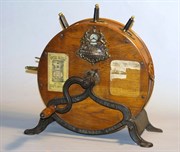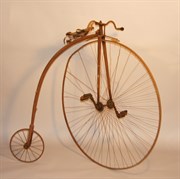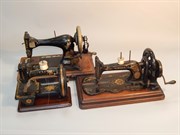 "Kitchenalia is enjoying a big boost recently. People are looking to create the country kitchen effect within their homes. Vintage bygones that are more decorative than practical are highly sought after in the saleroom." Said Bourne saleroom manager Alastair McPhie-Meiklejon. "Elsewhere within the sale we've got some beautiful Georgian furniture pieces to complement the vintage style."
The bygones collection also contains street lights, vintage tools, lawnmowers and a petrol pump.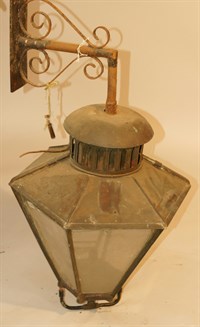 Viewing for the sale will be open 10-4pm on February 18. The live auction will take place at The Bourne Auction Rooms on February 19, from 10am. The full sale catalogue can be viewed online at www.goldingyoung.com.