At our upcoming sale of Toys, Transport & Automobilia at the Bourne Saleroom, on the 24th of March we will get the opportunity to look through items from one of the most exciting markets of recent years in the world of collectables. Toys.
Perhaps it's the nature of the internet, it may even be big kids in their (ahem) forties reliving their youth and finally getting hold of that Millennium Falcon that they dreamed about in the 80s,  but what we cannot deny is that interest is always at a peak when the Bourne saleroom is packed to the rafters with longed after Christmas presents  that may never have even been unwrapped.
One of the great manufacturers of the 20th Century is of course Mamod, their steam powered models have for generations fascinated parents and children with a fine combination of applied physics, and slightly burnt fingers.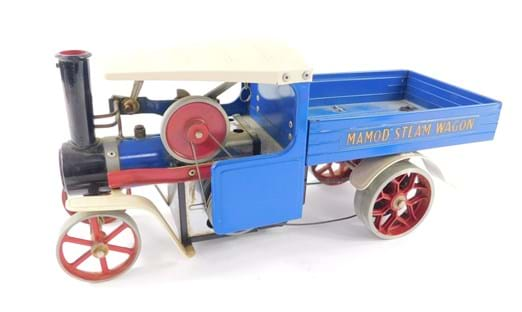 Mamod is of course a portmanteau of Malins Models, started in the heart of industrial Smethwick just before the Second World War, they endeavoured to make accurate working models designed to show children (and many adults) how steam power works.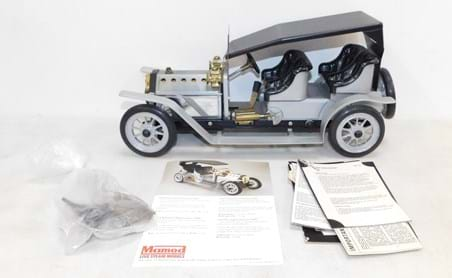 Personally, one of my earliest memories of these brilliant little engines is the stench of methylated spirit that would provide the power for the burners, maybe not the safest thing in the world, but so much fun.
Over the years Mamod have produced many models, including for such other greats as Meccano. The massive numbers produced (well into the 100,000s) have meant that there has always been a fan base that collects and enjoys the challenge of building and running these fantastic miniature engines.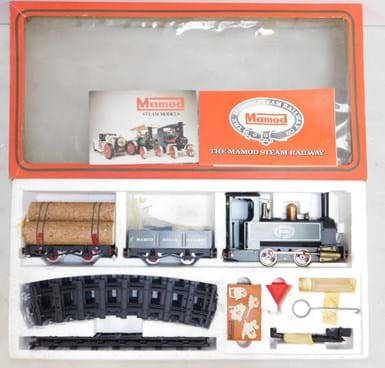 In fact, I can't think of a better present for any children stuck in lockdown at the moment bored with computers or the internet….just don't call me when the meths get spilt!