The Lincoln Auction Rooms are preparing to host their monthly collective sale on Wednesday 14th June at 10am.
It is a sale full of little delights and treasures and much, much more. From an extensive jewellery section to Royal Crown Derby collectors items there is something for everyone.
Lot 1 as illustrated below is of a William IV & Queen Adelaide period memorial locket. This is certainly a very unique piece enclosing a portrait photograph of Queen Adelaide wearing a similar bailed locket. The stepped oval bloomed gold case, inset with interwoven strands of hair, with the scrolling monogram A, with crown above having red, green and cream enamel, certainly makes it a statement piece. This is a typical design of the period, with a high quality finish and an incredible story. With an auction estimate of £1,000-£1,500 let's see how it does under the hammer!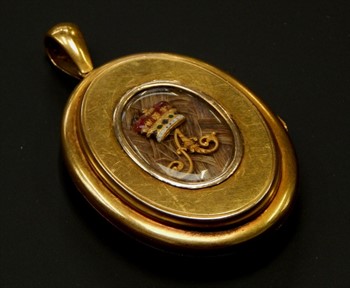 There is of course a range of later period jewellery, including a Victorian circular brooch. (Lot 3) With central large smoky quartz stone. Brooches were often used as statement pieces through the Victorian era and this example would certainly make a bold statement. The good quality of the piece is what makes it stand out from other pieces from the period. With an auction estimate of £100-£150 there will be plenty of competition.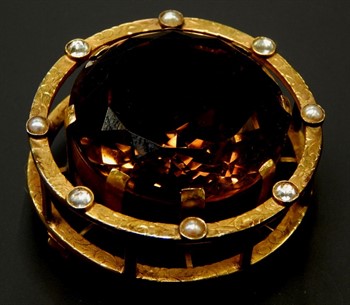 However the jewellery section is not all there is to tell you about, so please check back for our updated blog of more delights coming up for sale.