Lincolnshire's premier auction house, Golding Young & Mawer, are celebrating their 150th anniversary in style with a three-day sale featuring over 2,500 lots. The three-day sale will take place across the three salerooms at Bourne, Grantham and Lincoln starting on Tuesday 2nd September 2014.
The anniversary sale is the culmination of a yearlong programme of events which has seen the team attend various antique fairs and country shows around the region, including The Lincolnshire Show, Grimsthorpe Castle, and Peterborough Antiques Fair.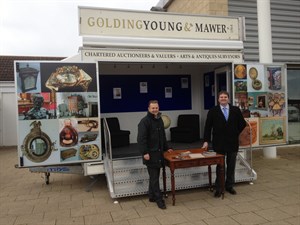 Golding Young's managing director Colin Young: "We started planning our anniversary celebrations over a year ago. I wanted to get out and thank as many people as possible who have helped make Golding Young the auction house it is today. We came up with the idea of the exhibition trailer and the plan started to take shape."
One of these events unearthed a rare silver watch case from the late 16th century and this features in the 150th anniversary sale as Lot 3487.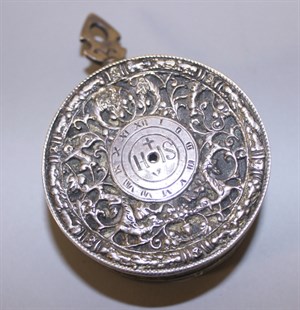 The highlight of the events programme is the three-day sale which takes place next week. Whilst Golding Young & Mawer is best known for sales of Antiques & Fine Art, auctioneer Colin Young is keen to remind people of the ethos that has always been at the heart of the firm; to serve all people and all types of goods, whether personal property or commercial assets. 'If it moves, we will lot it!'
For the 150th anniversary sale they wanted to create something rather special.
"We wanted to attract some exceptional and varied entries for what is going to be a very special three days" said Colin Young. "I've been at the helm personally for 20 years this year and I am hoping that the anniversary sale will go down as a career highlight. It will provide a showcase for our three salerooms and a snapshot of what happens every month at the Lincolnshire Auction Rooms of Golding Young & Mawer. We've got some cracking lots and I'm really looking forward to being on the rostrum next week."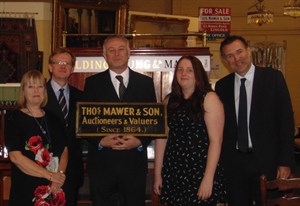 The sale features something for everyone including Marina's bike as used in popular TV programme 'Last of the Summer Wine', memorabilia from Sir Frank Whittle, who invented the jet engine and Raymond Mays, owner of the former BRM F1 racing team, paintings by or attributed to Turner, Vincent Haddesley, Robert A Gardner and Wilfrid Rene Wood, as well as a wide collection of items from artists and craftsmen such as Cartier, Doulton, Louis Vuitton, Breitling, and Loetz.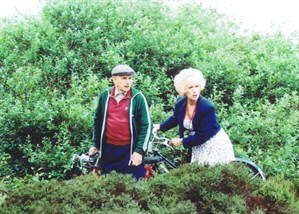 "Despite many items worth thousands of pounds my favourite is Lot 2240, a first edition of The Spy Who Loved Me - it was the first Bond film I saw. With an estimate of £100-150 this is an affordable modern classic and a worthy asset to any book collector's shelf."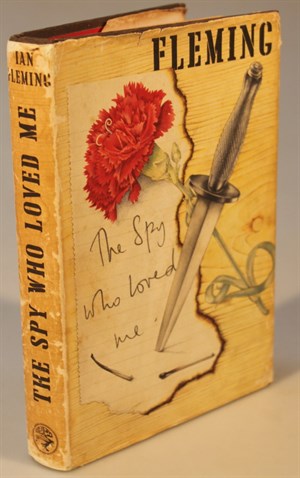 The public will be able to view the items in the 150th Anniversary sale between 10am and 4pm on 30th August to 1st September. The sale starts at The Bourne Auction Rooms on 2nd September, moves to Grantham on 3rd September and ends at Lincoln on 4th September. The sale catalogue is now online at www.goldingyoung.com
Golding Young strongly advise the public to view the online catalogue to check the location of items they wish to view before travelling, or call the team at any of their salerooms who will be happy to answer any questions on: Bourne 01778 422686, Grantham 01476 565118, Lincoln 01522 524984.