The Automobilia Sale at The Bourne Auction Rooms on Wednesday 9th November includes a fantastic collection of over 500 Speedway badges. The majority of these are from the golden eras of the 1960's to the 1980's and really encompasses the whole of the country's Speedway culture from that period.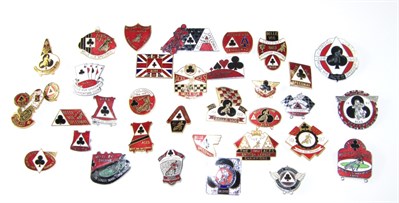 Virtually every current Elite League team is in the collection and are lotted for those supporters. There are also rarities of clubs no longer in existence too.
Local teams such as King's Lynn Stars and Boston Barracudas also feature in this collection, together with over forty examples covering the World Championships of that period and other international events.
Auctioneer and Speedway fan Colin Young said, 'This is the best collection I have ever dealt with and is going to create much interest. From a personal point of view my only disappointment is that there are none from my team, the Peterborough Panthers!'
The collection comprises Lots 4 to 33 and can be viewed online.