After busy and buoyant sales throughout January and into early February in all our salerooms, the Lincoln office of Golding Young and Mawer have another quality auction of over 1200 lots on the 18th of February, with a large proportion of items entered by either executors on behalf of deceased estates and private individuals throughout Lincolnshire, South Yorkshire and Nottinghamshire.
One of the highlights is a nicely proportioned Edwardian mahogany kidney shaped desk estimated at £400-600.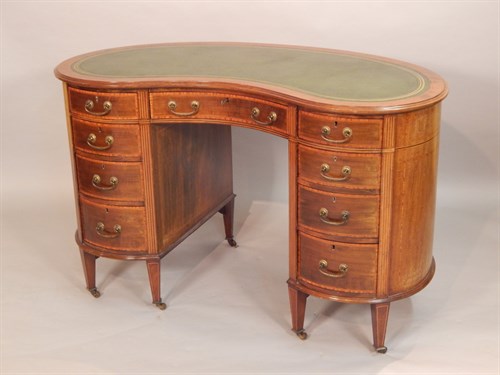 This is amongst a strong furniture and clocks section containing a wide range from the mid 18th century to 1960's Danish designed furniture.
A typically strong silver and jewellery section with perhaps the highlight piece being a gold and diamond bar brooch containing three stones estimated at over 0.7 of a carat each.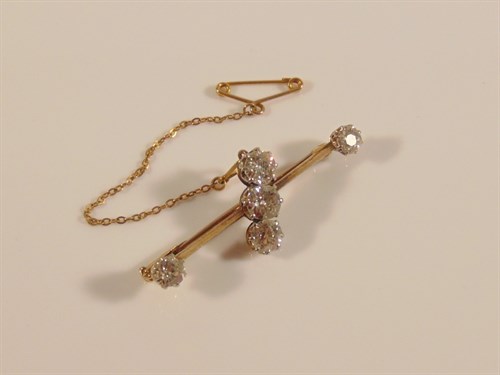 The silver section contains a number of tea services, sets of cutlery, as well as small collectable items such as scent bottles .
Perhaps the most unusual collection within the auction is the Richard Watts Collection of Cine projectors and cameras. Formed from the early 1980s onwards and housed on his farm in the East Midlands, Mr Watts' passion for film and agriculture resulted in one of the country's largest film collections on agriculture in the country. He saw with the advent of video cameras that 16mm and other sizes of film were likely to be phased out of both commercial and domestic use. Over the coming decades he amassed a huge archive of film, along with cine projectors and cameras. The latter is being offered by Golding Young and Mawer next week.
Viewing starts at The Lincoln Auction Rooms on Tuesday the 17th of February from 10am to 4pm, with the sale commencing on Wednesday, 18th February at 10am.