As proud supporters of the Sam Scorer Gallery in Lincoln, we regularly sponsor exhibitions at the venue. The current exhibition which opened yesterday is entitled 'The Reunion Exhibition'.
The exhibition is open daily until Friday 22nd December 2017, with a private viewing on Tuesday 12th December between 6-8pm. Members of the Golding Young team will be on hand to discuss any art or antiques related questions and guests will be able to browse whilst enjoying refreshments and the lively sounds of the jazz band.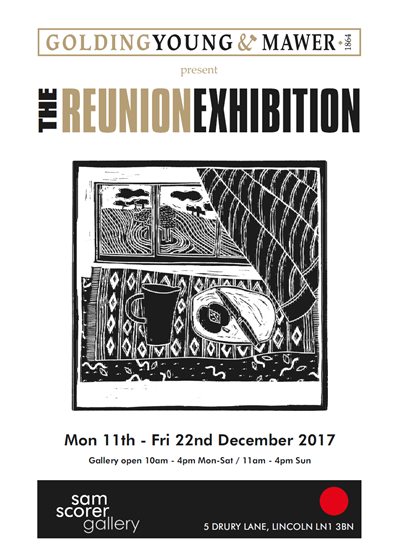 The Sam Scorer Gallery is run by The Gallery Arts Trust and aims to feature and promote innovative exhibitions of contemporary art to the Lincolnshire area.