Lincolnshire auctioneers Golding Young & Thos Mawer is pleased to announce the return of a well-known and respected auctioneer to the fine art rostrum.
Luke Handley started his professional career training with William H Brown Fine Art, latterly Marilyn Swain Auctions, of Grantham in 1990. He became a Chartered Auctioneer and Valuer, qualifying in 1995 as an Arts & Antiques Surveyor.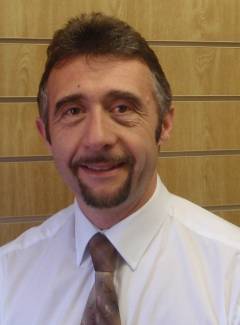 After qualifying he excelled in various roles in the property profession around the county, including that of agricultural, plant and machinery and property auctioneer. Despite this diversification of skill, Luke's absolute passion remained for antiques, which he continues to lecture on.
Managing Director of Golding Young & Thos. Mawer Colin Young said: "I was delighted that
Luke has accepted the challenging role of resident valuer and auctioneer at Lincolnshire's busiest Auction House. He now has the responsibility of cataloguing over 25,000 diverse, strange, interesting and valuable lots that will come under the hammer over the next year in Grantham."
This appointment also completes the reunion of Lincolnshire's last three Fine Art Auctioneers to qualify with the Royal Institution of Chartered Surveyors - Luke Handley, William Gregory and Colin Young.
Mr Young added: "Luke's appointment is also somewhat of a coup. For so many years Luke, William and myself were all in direct competition. The pooling of the county's leading expertise is such an exciting prospect for our firm."