Our ever popular Automobilia sale returns to the Bourne Auction Rooms on March 19. We're sure to see lots motoring right out of the saleroom including cars spanning four decades to a wide variety of collectibles associated with this specialist genre.
"Buying a car at auction offers buyers cracking good quality cars for not much, these really are champagne cars for beer money." Said Bourne saleroom manager Alastair McPhie-Meiklejon.
Headlining the swinging sixties is Lot 1c, a classy 1967 Daimler 250 V8 car with mint green interior and a beautiful burr walnut dash. This car has approximately 37,000 miles on the clock and was restored to a very high standard within the last 10 years.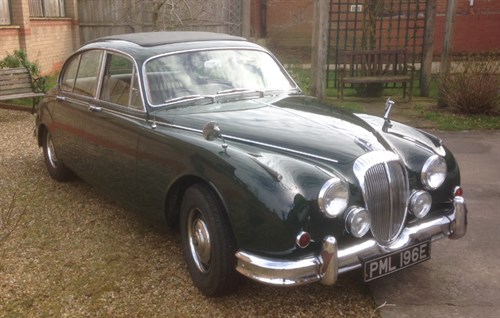 We move on down to the 1970s, the era which saw the introduction of the Sony Walkman, email and Margaret Thatcher in power. Offered for sale is Lot 1b, a 1975 MGB GT V8. The vehicle has been heavily modified for race use and features Corbeau sports seats, Willans harness and full roll cage.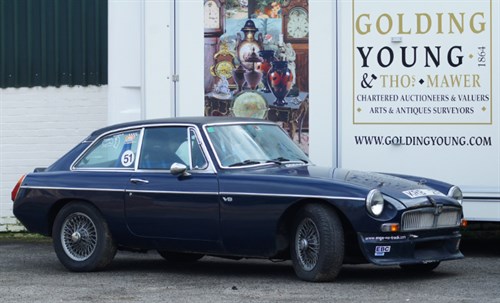 The 1980s brought us the internet, fluorescent pop socks and the privatization of Jaguar. Lot 1a is a XJ6 Series 3 1986 model with a 3.4 XK6 straight 6 engine and approximately 86,000 miles on the clock. Lot 1, is a Jaguar XJ8 (X308) 1997 model, 4.01, with approximately 36,000 miles.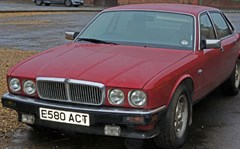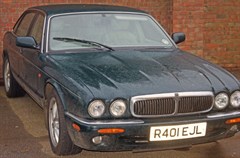 Both Jaguar vehicles have been in storage for some time and we advise all potential bidders to come and inspect the vehicles for themselves.
Elsewhere in the sale are several sales brochures, including Lot 3, a rare 1938 Jaguar brochure. Jaguar had to change the brochure in 1939 after comments they were being unpatriotic during the war years and using too much paper, so this is one of the last to be produced in such detail or quality.
Also in the sale is Lot 452, a sales brochure for Minerva. A Belgian company, they were known for making luxury cars and this is reflected throughout the brochure. It is a thing of beauty with tissue paper and embossing and is very unlike the mass produced brochures you might see in today's dealerships.
The sale also has a wide variety of automobilia including jerry cans, steering wheels, windscreens, tyres and paintings.
Mc-Phie-Meiklejon said: "Moving to a Wednesday attracts a pretty decent crowd, and we've started to establish a really good reputation for some interesting automobilia lots."
Viewing will be open between 10-4pm on March 18, and 8.30-10.00am on the morning of the sale.
The live auction will take place at The Bourne Auction Rooms on March 19, from 10am. The full sale catalogue can be viewed online at www.goldingyoung.com.