The next Grantham Collective Sale is fast approaching on September 26th, and there is no shortage of diversity or quality.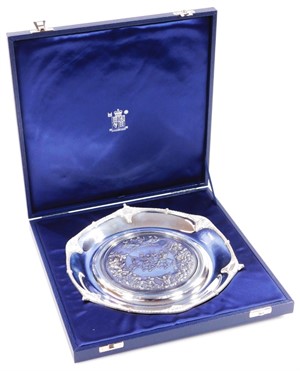 Kicking off proceedings is a monster jewellery and silver section of over 200 lots; there are good selections of Art Nouveau pendants, gold, silver, mugs, novelty Mr Punch bottle stoppers, whole canteens of cutlery where quality and number are both high, and good selections of watches with a fabulous mix of old and new styles including Omega. With Christmas coming now is a good time to buy!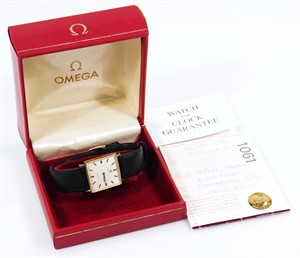 Close on the heels of the jewellery and silver is the most remarkable collection of coopered barrels, associated tools and machinery from a single private collection.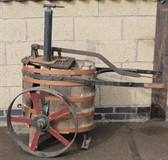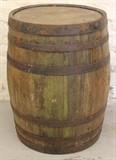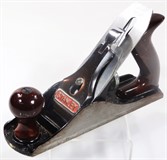 The same collection also features a tombola, jukebox, French hat adjuster, a quantity of pub-type barrel tables and stools, a tool cabinet, industrial anvil and large-sized bellow to name just a few of the items sure to raise pulses and enthuse many a collector. It is all here... rare, numerous, quirky and desirable.
Pottery and glass have a part to play in the sale too with Waterford, Royal Albert, Doulton, Derby and Aynsley all featuring strongly with the old to the new on offer. Pictures are choice but of high quality, and the furniture is as desirable as it is different from a Georgian walnut kneehole desk to the lighter woods of Ercol. There is variety and quality for all.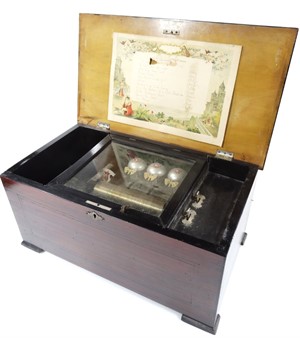 Leading the way in collectables is the collection of cameras from three vendors, which has to be seen to be believed. Foremost is Leica with several single lenses and a quite fantastic cased M6 camera which is one of the best examples seen. There are also several lots of grouped lenses. All in all some brilliant objects offered for sale. Elsewhere in collectables there are named 19th-century pistols, a Chinese carbine and a group of 19th-century cylinder music boxes all ticking boxes.
There are well over 1000 lots to go at with variety and quality the buzzwords associated with this sale.
The Grantham Collective Sale will be held at Old Wharf Road on Wednesday, September 26th at 10am. Viewing is on Tuesday 25th from 10am to 4pm and from 8.30am on the morning of the sale.