The Grantham Auction Rooms is in high spirits after a record Asian Art Sale held there on 2nd December. The room was full, viewing was as good as ever witnessed and people stayed throughout the sale bidding on a wide range of Asian and tribal art well into the December night.
There was a distinct buzz in the air as this select sale had quality and class dovetailing beautifully together, appreciated by the high number of purchasers not only in the room but throughout the UK, North America, Canada and Asia.
105.77 would appear to be the lucky Asian number for this sale; this precise figure was the lot average. £80 and above averages for any sale is outstanding, illustrating just how well received this sale was. This average lot price has not been inflated by a single item making thousands and thousands – it is formed from a consistently strong selection of lots throughout the night, which kept the crowds up at Grantham way past many bedtimes!
Of course, good sales are only as good as the lots in them and the variety of the top lots was pleasing; pottery, porcelain, bronze, drawings, Chinese and Japanese to name a few.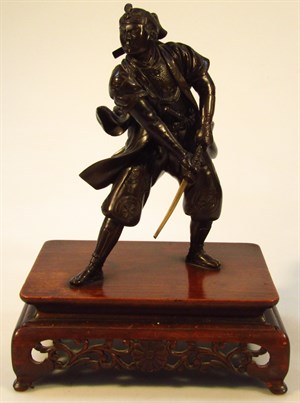 Japanese lots – so long in the doldrums – filled two of the top five sale lots, with a particularly fine figure of a samurai reaching £1800. It was beautifully cast, wonderfully finished and presented on a finely carved hardwood base.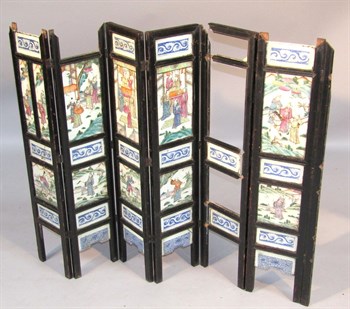 A Chinese screen not in the best condition but certainly set with Qing period plaques sailed past expectations to £1600 and several other punchy prices were achieved for both Japanese and Chinese ivory figures at £500 and £600 respectively. A small Chinese silver section of marked items made the top dollar that Chinese silver does now and a set of block prints achieved £480 – many times their estimate.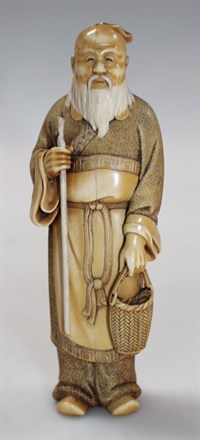 As pleasing as it was for screens and samurais to sell for way over £1000, it was good to see that more modest pieces were making more in this sale than if they had been placed in the Collective Sale held earlier the same day. Unusually for this sale the big buyers of choice pieces were joined by general buyers purchasing items in the £80-£100 bracket. Even more modest Asian pieces were fetching good prices because they were in this specific Asian Art Sale.
Our next Asian Art Sale will be in March 2016. We are taking in items now so we can research and promote them. Items can be consigned at any of our Auction Rooms in Grantham, Lincoln and Bourne and our consignment office in Stamford.