One of the more unusual items in Golding Young and Mawer's sale on the 15th of July at The Lincoln Auction Rooms was Lot 10, a rare Indian campaign medal.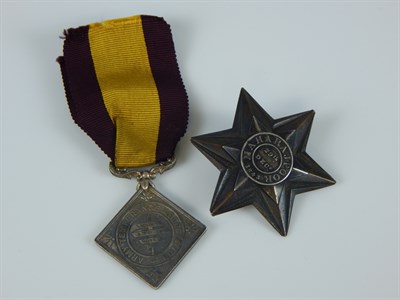 The Gwalior star was awarded to soldiers of the British Army by the East India Company in 1843 to people who took part in the Gwalior campaign. The star shaped medals were cast from bronze guns captured during the conflict and typically had a clip to the back, carry the battle name to the front and bore the recipient's details to the back. This particular example had all the correct original features and was awarded for service at Maharajpoor . Consigned with another India related medal and from a local vendor, the medal was sold for £600 to a buyer online.
Elsewhere in the sale notable results were £710 for a group of six books illustrated by Arthur Rackham, £950 for an African tribal figure of a lady and her child and £750 for a Howard and Sons wingback chair.