The Grantham auction on July 1st remains an all online affair but is packed with lots tailor-made for such selling as it includes one of the finest collections of postcards and stamps ever seen here  and a large quantity of  gold coins, amongst the other highlights of china, furniture, jewellery and collectables included a single privately owned collection of guitars including a rare Gibson Les Paul.
Please click here to see Alastair playing some of the guitars in the sale.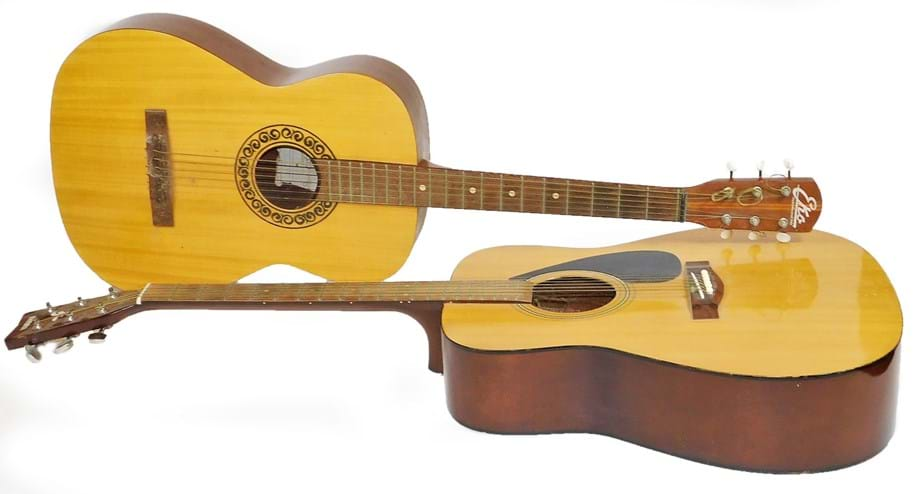 The first collection of stamps and postcards is made up of rare scenes, various bandstands, bands people, stage performers, early aeroplanes, street scenes and so on coupled with a comprehensive collection of bankers cheques from the early 18th century onwards and a selection of vintage telegrams which provide unusual and complete collections and fuel interest in a variety of ephemera fields. There are stamps and a small but select selection of trade and cigarette cards, with collecting fields to fuel all tastes.
The postcards are comprised of literally thousands of examples from a good selection of hunting cards to early local scenes, a rare image of Bourne, vast quantities of humour cards, Quinton type printed cards and a long list of seaside, townscapes, shop fronts and street scenes rarely seen in such number.
It is quite simply a superb collection with well over 240 lots of books, works on paper, stamps and postcards and it must be said how rare it is to see not only so many examples, but so many rare examples from one single collection.
The buoyant gold price will help a large single private collection of coins. From recent 1 ounce 24 carat gold commemorative coins to earlier collections of Canadian gold coins, sovereign rings, gold American dollars, a 10z Australian kangaroo coin and many others, dovetailed in with a strong jewellery section this is certainly one of the best collector's sales we have had.
Viewing is by appointment only for the 29th and 30th June, so please contact us for more information.
We wish everyone well and look forward to seeing you either literally or virtually over the coming weeks and months.