Watch Colin Young share a sneak preview of the new layout, design and upcoming items for sale at The Bourne Auction Rooms.
"We wanted to ensure all items - whether it's furniture, smalls, silver, ceramics or jewellry - get the best display to ensure you get the best return on your items." says Colin. "We are really happy with the changes and look forward to seeing you in the saleroom soon where all items are welcomed for free valuation."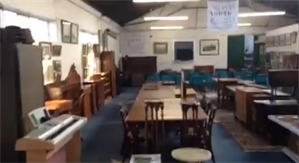 The Bourne Auction Rooms is currently open for viewing all day until 4pm today and from 8.30am in the morning before the March Collective Sale starts at 10am.