Sir Francis Carruthers Gould (1844-1925) is a name few people these days might have heard of. However, towards the end of Queen Victoria's reign he was one of Britain's foremost caricaturists and political cartoonists. His work was often based on greats such as William Shakespeare, Lewis Carroll and Charles Dickens, using his literary knowledge to portray politicians and other people in the public eye in an amusing way.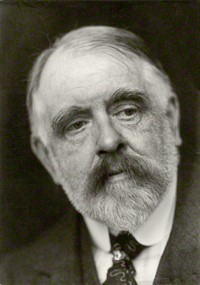 From 1915 to 1920 Carruthers Gould was commissioned by the Wilkinson Pottery in Staffordshire to design a series of toby jugs based on the political and military leaders of World War I. Over a number of years collectors have aspired to collect the full set, but with one slight drawback! Only 150 of the Louis Botha jug were ever made, making a maximum of only 150 full sets possible.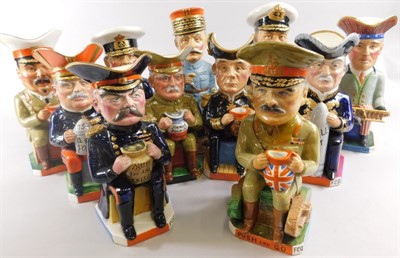 We have such a rare full set in our next auction on the 18th of April at The Lincoln Auction Rooms. Consigned by a collector from North Lincolnshire the full set of eleven was put together over some years and has a pre auction estimate of £5,000-8,000. Also related to the set is a very similar Clarice Cliff Toby jug of Winston Churchill. It was originally designed as part of the set but Wilkinson withdrew it from production in 1915 after Churchill's resignation over the Dardanelles debacle. It had to be remodelled with a bulldog by Clarice Cliff in 1939 after the breakout of the Second World War. This piece alone is estimated at £500-800.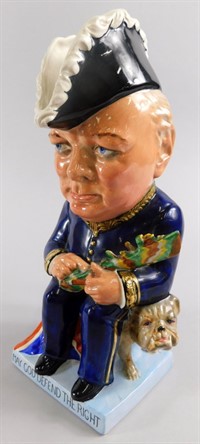 Also included in the auction of approaching 1500 lots are over forty pieces of Troika pottery. Originally made in St Ives in Cornwall and latterly Newlyn the pottery was made for the Liberty and Heals department stores in London and also retailed though various more local shops during the summer season. Started by Benny Sirota, Jan Thompson and Leslie Illsley in 1962, the pottery was named after the Russian name for a set of three and sadly closed in 1983 due to a lack of demand. The highlight of the locally consigned collection is a rare Cornish tin mine lamp base, estimated to make in excess of £600.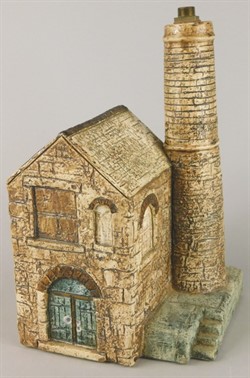 The old cliché 'something for everyone' certainly rings true in the sale with collections of Moorcroft and Burmantofts pottery, as well as jewellery, silver, clocks, ceramics to include Lladro and Nao, glass, guitars and other collectables, antique and modern furniture, with a small section of disco lighting and equipment as well as catering equipment (including a number of kitchen sinks!).
The Collective Sale is on Wednesday 14th April from 10am. Viewing is on Tuesday 13th April from 10am to 4pm, and on saleday from 8.30am.