Can you remember the roar of the crowd at the Drill Hall, Grantham?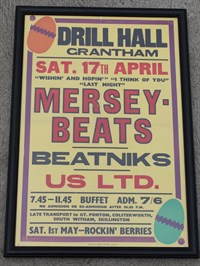 Back in the 60s the Drill Hall hosted a thriving music scene that saw visits from rising pop stars such as The Beatles, The Who and Gerry and the Pacemakers. Lot 7 is a framed advertising poster featuring band Merseybeat who headlined at the Drill Hall on April 17, in 1966 or 67.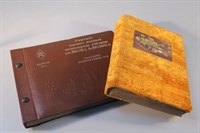 Also within the sale is a rare opportunity to pick up some Russian Cold War memorabilia. We have lot 44, a Russian scrapbook of photos taken across the 1960s, 70s and 80s along with a year book dated 1977. The scrapbook is believed to be the memoirs of an officer within the year book.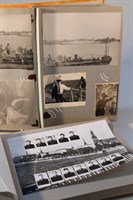 Andrew Doubleday, Saleroom Manager stated: "We often have war memorabilia within the sale. However, in all my time within the industry I've never come across a collection of mementos from a Russian officer. This is a fascinating story and we would like to find out more before the sale. But as the words are in Russian we've hit a brick wall. If there are any Russian speakers out there who can spare half-an-hour of their time, we'd love to see you in the saleroom."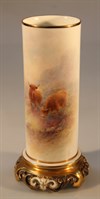 There are some lovely examples of Moorcroft, Worcester and Carn Pottery in the next sale. We've got over 20 lots of Royal Worcester including Lot 3, a Royal Worcester cylindrical vase. The vase was painted by Harry Stinton, part of the famous Stinton who were well known as Royal Worcester artists for their Highland Cattle and Gamebird scenes. This particular vase is painted with Highland Cattle in landscape, with a faux oriental hardwood stand in gilt.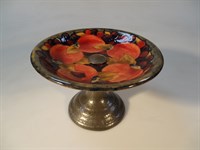 We have a small collection of Moorcroft pottery, including a Liberty & Co pomegranate pattern comport. Comports - another name for a cake stand - are perfect for showing off your baking skills and Victoria sponges.
Finally we have lots 28 and 29 an unusual Carn pottery ceramic hammer and vase. Carn who some say could be the next Troika is proving popular within the sale room. It is rumored that the founder of Carn, John M Beusmans, produced the ceramic hammers in his early days stating: "If I can't make a go of the pottery I'll use the ceramic hammers to smash my work." Though this claim is unsubstantiated, it does lead you to wonder if it might be true.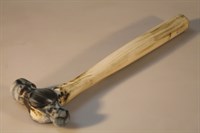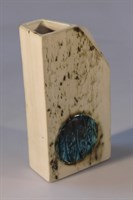 All of the items can be viewed at the Grantham Auction Rooms or visit the online catalogue to find out more.