Our first valuation event in seaside town Skegness was a jolly affair, despite the rain and miserable weather. Our valuers had a non-stop flow of local people keen to support the event, which took place at the Skegness Embassy Theatre on Saturday 3rd February.
In attendance were valuers Kirsty Young, John Leatt, Alastair McPhie-Mieklejon and John Ireland who offered sale advice and looked at an eclectic mix of items.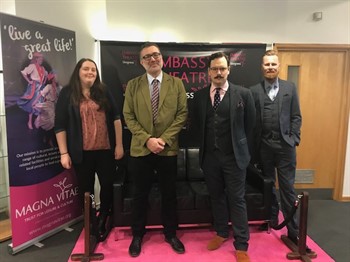 Some of the day's highlights included a WW1 and WW2 medal set from the Tank Regiment. This item is of interest as the Tank Regiment was diminutive compared to other regiments which makes these harder to find as there are not as many offered for sale, as well as a father-son connection which gives it a more compelling narrative.
We also expect to see some intense competition from both the local area and overseas when a Fiji chief's club goes under the hammer. The item was brought in by a local lady who had it passed down through the family. With an estimate of £800-£1200 this item of Asian art is sure to do well.
A fine selection of jewellery, watches, silver and coins were also brought through the door, with three Rolex wristwatches, sovereigns, diamond earrings and many other items being consigned on the day. Many appointments were also made during the valuation event for our team to make house visits, due to the volume of items people had to potentially consign.
Valuer Alastair McPhie-Mieklejon said "The event was a real success with all the team being busy for most of the day. The constant flow of items led to an intriguing day with lots of good quality items with a delightful history to them."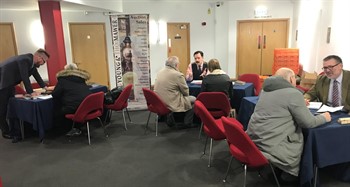 Following on from the success of the event we anticipate holding another valuation day in the area later this year. However, should you wish to consign goods earlier please visit our 'Contact Us' page for contact and opening details of The Lincoln Auction Rooms or The Louth & Wolds Office.
All items consigned will be included in our Bourne Collective Sale on Wednesday 21st February, with some items being held back for our specialist sales.