With Christmas a distant memory and 2017 in full swing, our second sale of the year at The Grantham Auction Rooms is just around the corner on Wednesday 1st February. It is therefore time for this valuer to make his usual, annual plea that this is the year to buy antique furniture and effects. 2016 showed a slight upturn in the fortunes of traditional items and our sale in January was a fantastic advert for what can be achieved price wise for Georgian and Victorian furniture; The Times constantly tells us to buy it and the old adage that it's two hundred years old and adds character even to the modern home remains true - buy it whilst it remains ridiculously affordable.
The first thing to draw your attention to in the sale is rather aptly lot number 1. Again, an item falling into the high antique bracket is a quite wonderful ormolu mounted mantel clock with a chariot and horses, even Athena is there to keep order, it's an all singing and dancing piece probably by the high quality makers Jean-Andre Reiche and with a case after the designs of Jean Baptiste Boyer, a master craftsman who debuted in the Paris Salon.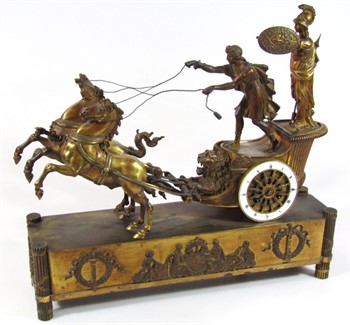 What we have is a highly executed wonderful example of a mantel clock produced in Napoleon's reign, mirroring his quality, symbolism and finesse. It is High Empire style, awash with symbolism and character.
It does require attention, hence the meagre estimate of £2,500 - £3,000. This model is not unique and others exist; The Musee Francois Duesberg in Mons, Belgium has one such example and others can be found in museums in Paris. If you want to own such a piece you have two choices, bid on this one or try a high end Mayfair dealer where £2,500 would quickly become £10,000 plus.
It definitely requires work, but it's a remarkable and rare survivor and it is essential you have a bid – it's stupendously good!
From the same property is a 19th Century satinwood display cabinet; again, this should need little promotion as it oozes quality although the condition leaves a little to be desired. With its painted panels, curved glass, outline and subtle proportions it should fly out of the door, but furniture is funny stuff to value and very difficult now to sell.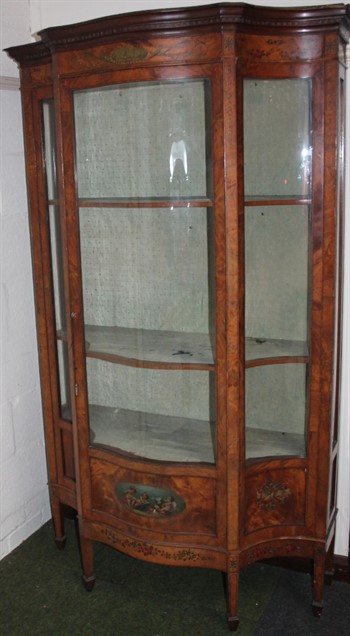 This brings me back to my original point that furniture needs to be bought! Longcase clocks at £200 -£400? Georgian chests at £100? A rosewood sideboard at £200 - £400? All such things are in our sale on February 1st and my response is buy, buy, buy!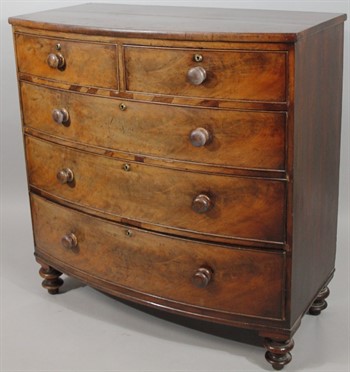 There are the usual good selection of electrical goods, fine paintings, ceramics, silver, jewellery and of course furniture.
The sale is at The Grantham Auction Rooms on Wednesday 1st February at 10am, comprising over 600 live internet lots and 400 others. Viewing is Tuesday 10am – 4pm and on the morning of the sale from 8.30am.