A fabulous medal takes centre stage at Golding Young's next Collective sale at The Lincoln Auction Rooms on Wednesday 16th August.
It continually amazes this valuer that such things appear at sales; certainly if it was my family history it would take pride and place on the living room wall, but on the other hand there is no shortage of buyers for this material and that most vulgar of topics - price - on such a poignant item is only getting higher.
The two things which tick the boxes of collectability and rarity are the medal itself – a World War I Military Cross and the potted history that accompanies it, referencing the recipient and his regiment The Coldstream Guards during the conflict.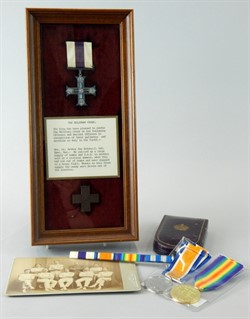 Arthur Ray Kelsey was indeed a hero. A genuine, bonafide legend. These Crosses were seldom given and were received by the very bravest of serviceman. Under heavy fire the recipient carried bombs to fighters who had run out of ammunition and with this fresh supply of arms, the enemy were driven back.
This account appears in the 1916 London Gazette. Seven unemotional lines, which surely plays down the sheer gallantry and bravery of Arthur Kelsey. Copies of this and other accounts regarding the awardee are to be sold with the lot and add to the story. It's the situation that creates the interest in this most important of items referencing a dark and depressing time in our history. The medal will be sold in a case with two other reproduction medals, photographs and facsimile documents.
Its rarity is unquestioned, its value more difficult to fathom. I would suggest £800 as a minimum but unique, sought after items can often surprise further.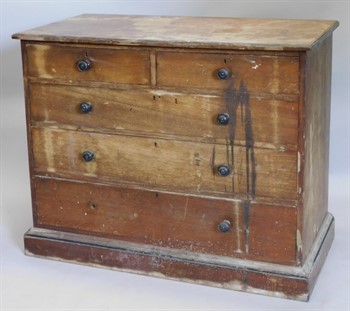 There is the usual collection of eclectic and variable items in the rest of the sale; a strong silver and jewellery section headed by a large collection of gold coins, sovereigns, Krugerrands and other cased sets, furniture includes Georgian through to the current day, with an appearance of a Gillows chest in need of some TLC but stamped up and ready to find a new home, a large fish possibly in fibreglass will grace any kitchen wall and a pottery collection containing the very old to modern day Doulton, Derby and Coalport is neither short in number or low in class.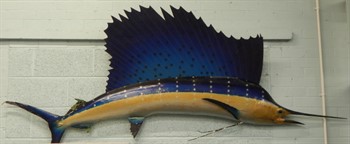 The sale is at The Lincoln Auction Rooms on Wednesday 16th August at 10am. Viewing is on Tuesday 15th from 10am – 4pm and on sale day from 8.30am – 10am.