The new 'Thos. Mawer House' is located at Station Road in North Hykeham and after refurbishment it will be the next home for The Lincoln Auction Rooms which has served the county since 1864.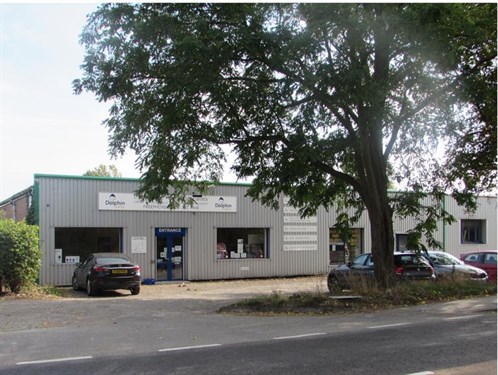 Senior Auctioneer Colin Young said, 'We had been looking for over 2 years to buy the premises that are the very best for today's auction sales. In January 2015 this building was identified as a prime option and 10 months later we finally hold the keys. We are really looking forward to the chance to design our ideal saleroom'
The new location gives ease of local access with good bus and rail routes from the city centre. Travelling by road, it is just 1 minute from the Teal Park roundabout on the A46 by-pass.
The new salerooms, offices and larger car park will offer;
The very best Buyer Experience with better display for viewing of lots and easier access for loading of purchases, and
The very best Seller Destination with great vehicle access to unload, designated appraisal areas and much more to come.
Mr Young added, 'Golding Young already have the largest, most experienced qualified team of chattels auctioneers in the region. Now we have the premises more fit-for-purpose than ever before to support them'
Sales will continue at Dunston House until the new premises are refurbished. All updates will be found on goldingyoung.com as they are known.