In this industry, the word 'trend' is very popular. It defines how we value something; from the item that's at the height of fashion to the one residing in the back of a cabinet never to see the light of day. A prime example has been the influx of vintage concertinas sold at the Bourne Auction Rooms.
Over the past few months we have sold a fine selection of this intriguing and often overlooked musical instrument. This culminated in an exceptional example by C Jefferies which we sold on the 8th October 2014.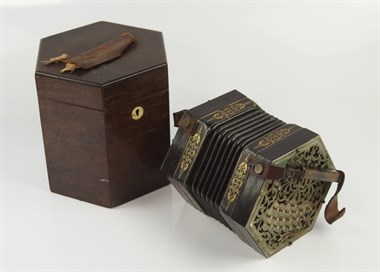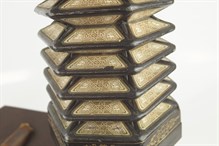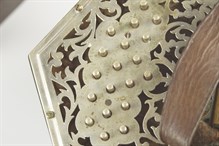 Our saleroom manager Alastair McPhie-Meiklejon had met the vendor at the 'Celebrate Surfleet' village fair on a warm September day. The vendor mentioned a little concertina he had which he was looking to sell. Considering the previous ones that had been under the hammer at the Bourne Auction Rooms, he correctly thought we were the right choice.
After cataloging the item and placing it online we received an influx of calls from Ireland. So much so we were considering a trip to the Emerald Isle to show it off. If only we could have played it!
The sale itself comprised 3 telephone bids, numerous room bidders and a worrying amount of internet bidders that stretched our broadband capacity! Eventually the hammer went down at £3,700 and the concertina is off to pastures new across the water.
Musical instruments are increasingly becoming a fine example of items that are considered an excellent investment. Call our Bourne office for advice on everything from Guitars to Drums and Concertinas.