Well, if this is not strictly true, the auction at The Grantham Auction Rooms on Wednesday 6th April offers the opportunity to acquire a piece of Premier League Beatles memorabilia.
A first pressing Please, Please Me album is hugely sought after; without the groove to the record centre and with the idiosyncrasies of where the titles are stamped and how the word STEREO is stamped places this in 1963 – very early and of great interest. The icing on the cake can be found verso – the sleeve is fully signed, one of the earliest full surviving sets on this album in existence.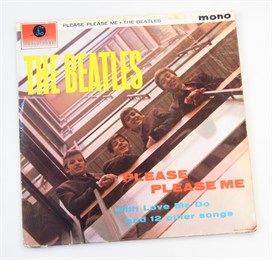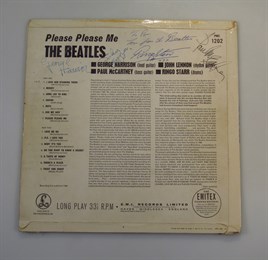 Questions must be answered; where did the signatures come from? Are the signatures genuine? The vendor got the signatures from a friend, whose father was managing a hotel in London where The Beatles were performing. He acquired several sets of autographs on two albums and a card (also in this sale). The signatures themselves have been verified by a leading world expert, who has confirmed they are correct – very exciting, all clear and individually done.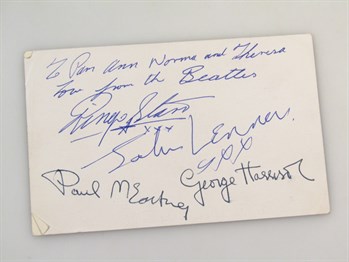 Barring stage worn items, or actual instruments used, such memorabilia can hardly be bettered. It is up there with the early surviving stuff, in relatively good order (one can excuse a few tears and marks to the sleeve) and rarer than an interview with Yoko.
Its estimate is £18,000-£25,000. An exact copy sold in America before Christmas for the thick end of $26,000; copies selling ten years ago were making £10,000-£15,000 – if one has the assets, one should buy.
This sale also has one thousand other live internet lots, bursting at the seams with a good silver and jewellery selection, pictures, antique and modern furniture to upholster any home and a cracking selection of bygones and tools, some of which are from the Keen collection as mentioned in previous months.
The sale is at The Grantham Auction Rooms on Wednesday 6th April from 10am. Viewing is on Tuesday 4th April from 10am until 4pm an on saleday from 8.30am.