The vast array of items in the forthcoming Collective Sale at The Lincoln Auction Rooms on Wednesday 20th April has given this valuer a headache as to what to choose to discuss. There is so much to pick from; a stellar jewellery selection, sandwiched between good bygones, medals, collectable pottery and fabulous antique furniture.
It is the modern stuff that has caught my eye though; an ample supply of as new, nearly new and good order modern, light coloured, retro, stylish furnishings that will grace any home at a fraction of any retail or dealer price. Good value and good items are the order of the day. One could even purchase such things as investments, so don't 'do a Cameron' - put your money into furniture, not tax free offshore shares. Much of what there is here is genuine 1960's; it would have cost plenty then, but has kept its price now and will only increase in value – rare features indeed for usable commodities.
There is a large number of sideboards, tables, chairs, cabinets, bedroom furnishings and so on that tick the boxes: small, usable, light woods, good condition, cheaper than retail and so on, and I urge you to come and buy with confidence. Auction rooms are evolving, the dwindling markets for stodgy Victorian and Georgian furniture – objects which metaphorically and literally do not fit in the modern home are being replaced by things that do. We are catering now as much for the young couples buying furniture for a new flat or house as much as the hardened dealers and we welcome everyone to see how things have changed in what we are actually selling.
Much of what is on offer is to be sold for the best price – we therefore expect interest to be high and bidding brisk. Lot 26 is a sideboard, slightly large but useful, probably G-Plan and light coloured. It has a multitude of uses from storage to setting a flat screen television on.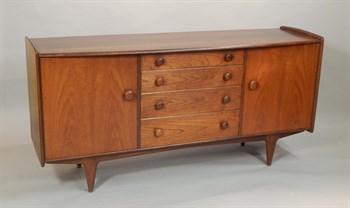 Lot 25 is an Eames style chair in black leather, of some age in good condition and can be yours at a fraction of what one would pay in a large department store today.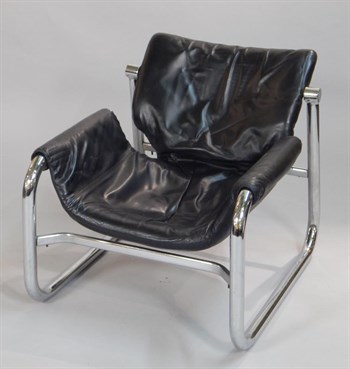 Lot 37 consists of Ercol chairs, which are as good as when they left the workshop, in awesome condition but again at a price that can only represent incredible value. The list goes on; there is literally too much to mention.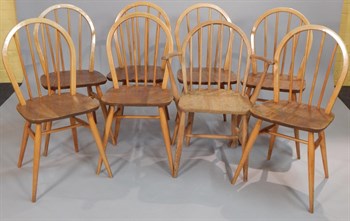 The more unusual items include lot 28 - a bench, a bit darker in colour, but useful and a real talking point and these are the bits that require buying – the time is right, interest is good now but will only get better, you can use these things and expect to sell them in years to come at the same price or perhaps more than what you will pay on the 20th. The time to strike is now and you will not regret it.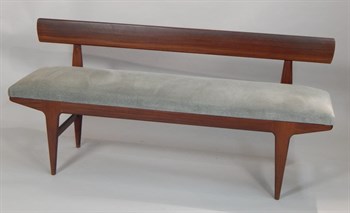 We can even cater for those who want the traditional look, with a further one hundred plus lots of antique furnishings in the sale.
The auction of over 1000 lots will be held at The Lincoln Auction Rooms on Wednesday 20th April at 10am. Viewing is on Tuesday 19th April from 10am until 4pm and from the morning of the sale from 8:30am.