The first sale of the year at The Lincoln Auction Rooms on Wednesday 20th January has all the potential to go with a bang!
A collection of militaria consigned by a collector in Yorkshire has something for nearly all militaria fans. Highlights include a South Sea Island warrior's club, a Caucasian rifle, a samurai sword and a number of 19thC British swords. Prices range from £20 to upwards of £300. Also consigned to this auction, and along similar lines, are an Enfield rifle and a rare Webley Mark 2 air rifle.

We also have a collection of approaching one hundred lots of stamps, coins and banknotes - including over 25 gold coins – from a local deceased estate. There are also collections of Moorcroft, military photographs, Staffordshire and 1950's Lincoln City football programmes.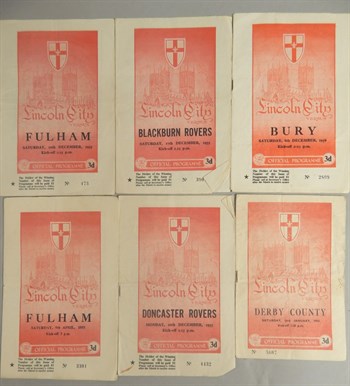 These collections, along with the usual mix of antique furniture, ceramics, collectables, silver, jewellery and books, bring the sale to over 1000 lots in total. There will definitely be something for everyone.
The Collective Sale starts from 10am on Wednesday 20th January at The Lincoln Auction Rooms. Viewing is on Tuesday 19th January from 10am until 4pm and from 8.30am on saleday.