Showroom display furnishings from local political figure Marietta King's The Table Place will go under the hammer at The Grantham Auction Rooms on Wednesday, 5th August 2015 from 10am.
The sale sees Marietta King honour her pledge to sell the retail showrooms when standing as a candidate for the Grantham & Stamford seat in the recent General Election. Whilst King finished second, she is completing her promise with the instruction to Lincolnshire auctioneers Golding Young & Mawer to clear the showroom display furnishings at her Market Overton retail outlet which will then be closed.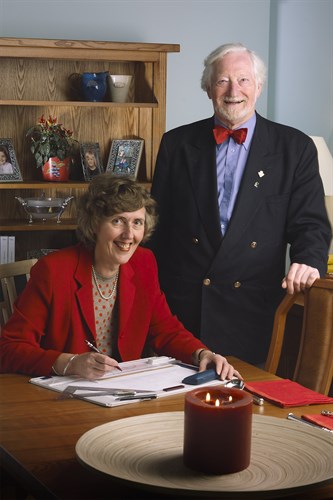 Over 180 items of classic English furniture, sofas, chairs, mirrors and other accessories – many of which have been made in the workshop showrooms – will be sold at The Grantham Auction Rooms. (Watch the video above to gain an insight into who and what The Table Place is all about!)
Without a reserve on 90% of the items the public will have a great opportunity to pick up a hand-crafted item made in the UK at a fraction of the retail cost. To assist the public we've included the RRP in the general description of each item, most of which can be viewed in our online catalogue, though this is intended as a guide only and bidders are free to bid what they feel the items are worth.
Visitors can come along, view and browse the items over 3 days at the workshop showrooms which can be found at The Table Place, Ironstone Lane, Market Overton. Viewing is open between 11am and 4pm on Sunday 2nd August, 10am to 4pm on Monday 3rd and Tuesday 4th August and from 8.30am on Wednesday, 5th August.
"There is a wonderful eclectic selection of items that I've put up for auction, with some interesting bespoke pieces and one-offs." Said Marietta. When asked about the future she stated "Whilst the workshops continue to go from strength to strength and will continue to make bespoke furniture and fittings for customers all around the country the time has come after 34 years to go back to being an antiques furniture restorer and close the retail side of the business."
The auction will take place from The Grantham Auction Rooms on Old Wharf Road, Grantham from 10am on Wednesday 5th August, but lucky bidders will have to arrange to collect their items with The Table Place.