As Lincolnshire's largest Chartered Arts & Antiques Auction House, opening a valuation office in Louth, the capital of the Lincolnshire Wolds, was an easy decision for the firm to make. For over 150 years kindred professionals such as solicitors, accountants and estate agents have instructed or recommended our firm in the valuation and sale of chattels and assets through The Lincoln Auction Rooms, so we are no strangers. However, to increase our reach to private clients and the public at large we held valuation days at Kenwick Park Golf Club until it became necessary to open a dedicated consignment office.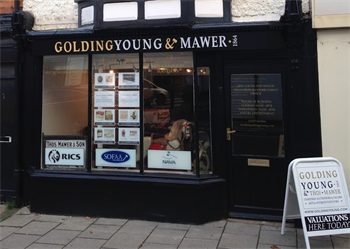 The office now gives greater access to our services throughout the region. The Louth & Wolds Office is run by Alastair McPhie-Meiklejon, who is also a resident of the town. "Living here myself for the past nine years or so I always knew it was a good place to be. Having said that, I've been blown away by the warmth and welcome we have received from the local community, right down to my daily cup of tea from the café next door!"

Well placed at the heart of a thriving rural community of market towns, The Louth & Wolds Office has been drawing in interesting items from across the area, most notably the Grimoldby Pewter Collection.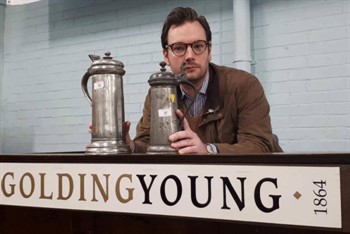 "The connoisseur owner literally walked in off the street one day. I went along to have a look and discovered one of the most important pewter collections to come to light in Lincolnshire in recent years, and all on our very doorstep," says McPhie-Meiklejon. The 65-lot strong collection sold at auction for in excess of £28,000.

Other favourite pieces in 2017 include an Austin Seven poster from 1932, which sold for £750, a Lowry print of man holding a child which sold for £6,000 and some port hole glasses that came off a Grimsby trawler.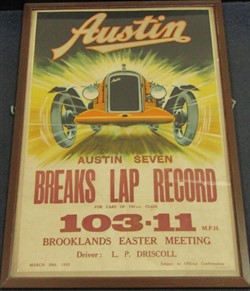 Senior auctioneer and TV antiques expert Colin Young said, 'We will continue to maintain the firm's strong established relationships with the local solicitors, accountants and estate agents, and with Alastair's enthusiasm to encourage an ever increasing number of new clients 2018 is going to be very busy!"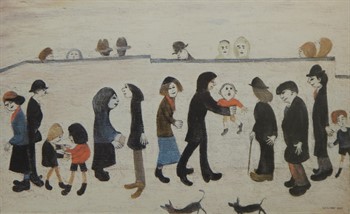 When asked what the future holds for the Louth office, McPhie-Meiklejon said, "We will simply continue what we've been doing so far. Success breeds success and word-of-mouth recommendations are a common source of the instructions we get. Also, I feel it's very important to be involved in the local community, especially as I'm a Louth man working for a Lincolnshire company. We will be expanding into the coastal areas with new valuation events happening in Cleethorpes early next year and a one-off Seaside Special in Skegness on Saturday 3rd February.'

The Louth & Wolds Office is open every Tuesday and Wednesday between 10am and 4pm.