Long John Silver couldn't have hoped for better than the offering of gold, silver and collectable coins in the May Collective Sale at The Bourne Auction Rooms.
As well as the usual offering of gold sovereigns and half sovereigns, there is gold Maundy money, Queen Anne and later guineas and half guineas, a Hungarian ducat for 1595, a Charles I gold crown, a Victorian two pound coin 1887, Medieval and later silver coinage and an extensive collection of Roman coins. A sale to treasure.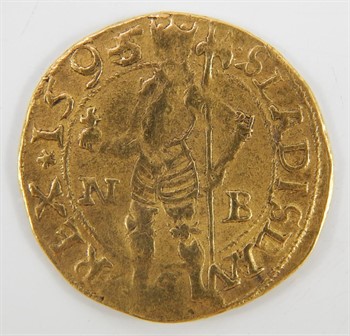 The sale of over 700 lots will be held at The Bourne Auction Rooms on Wednesday 10th May at 10am, with viewing on Tuesday 9th May 10am – 4pm and on the morning of the sale 8:30am – 10am.